WEATHER UPDATE: RRPS SCHOOLS WILL BE CANCELED DUE TO WEATHER TODAY, MARCH 17, 2023 Due to continued snow and icy conditions on roadways in Rio Rancho, classes at all Rio Rancho Public Schools are canceled for today, March 17, 2023 (this includes the SpaRRk Academy and Rio Rancho Cyber Academy). We recognize that conditions may improve throughout the day; however, in order to have school, buses would need to start their routes now and the conditions are still unsafe for buses and drivers on some roads. In addition, we realize that many roads are just wet and safe for travel; however, our boundaries are expansive to the west and the north and many of those roads are becoming snow packed and icy. Safety is always our top priority. Don't forget that next week is spring break. We will see you back on Monday, March 27. We appreciate your understanding and continued partnership.

Greeting RRPS Community! We want to make you aware of the Counseling Services available through the district for our students. All RRPS schools have a school counselor available to support your student. Our school counselors primarily support your student academically but are also available for limited mental health support or crisis counseling and as a referral source for additional community mental health services for your student. Please refer to your student's schools website and click on the Counselor Tab or on the Menu Tab under "Counselors" to see more information about your schools Counseling Support Services.
https://www.rrps.net/page/student-services

Attention RRPS Community: course selection season is upon us! If your RRPS student is currently in grade 5-11, the month of February is course selection at the middle and high school campuses. Students will be meeting with their counselors to choose courses for next school year. As a parent/guardian, we want you to be involved in your student's course selection. Please visit the middle or high school website for more information, including the Program of Studies, Parent Nights (if the school is holding one) and other information related to course selection. Most students will choose their courses by logging into their Powerschool account. The course selection Powerschool portal will be open until the end of February. It's a great idea to schedule some time to sit down with your student and review the courses they selected for next school year. One final reminder: please do not confuse course selection with registration! Parents/Guardians must still complete the registration process later this spring in order to be fully registered for next year.

Are you curious about the new social studies standards and curriculum that will be adopted by RRPS next year? Join us for our Social Studies Community Open House, this Wednesday, February 22, from 1:30-4:30PM and 5:00-7:00PM in the District Office Training Center (500 Laser Rd NE, Rio Rancho). During the open house, attendees will be able to review both print and digital resources for middle and high school that our instructional materials adoption committee is considering to utilize for the 23/24 school year, and beyond. We hope to see you there!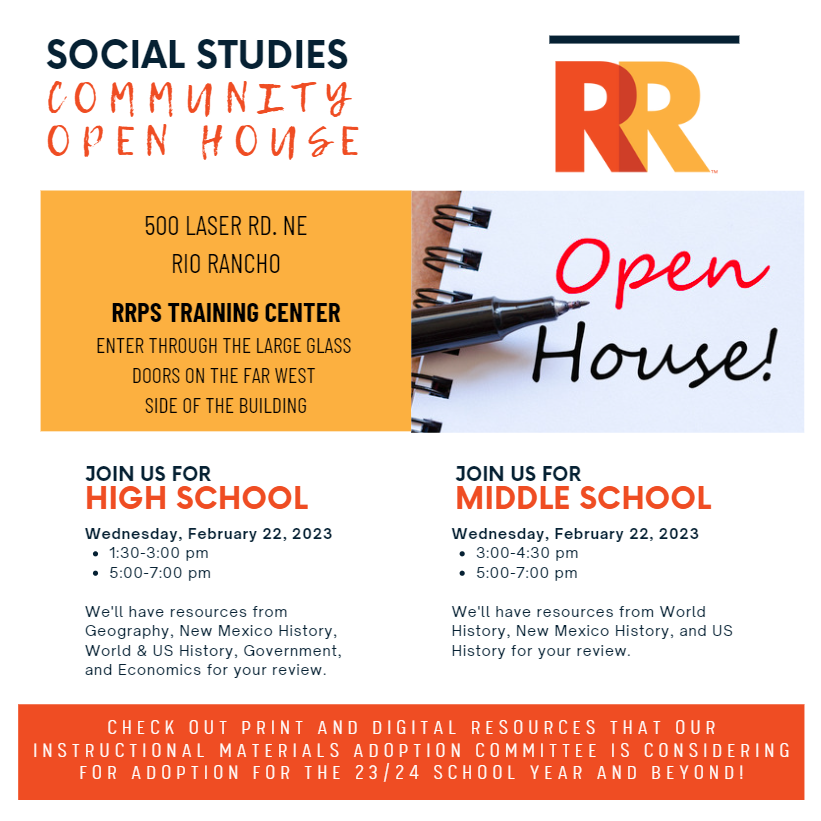 The next RRPS Job Fair will be Wednesday, February 1 from 5:00PM to 6:00PM in the training center at 500 Laser Rd NE, Rio Rancho. Attendees can apply for any open position during the job fair, but RRPS is actively searching for custodians, bus drivers, bus attendants, education assistants, warehouse technicians and substitute teachers . Anyone applying for these positions will interview at the event. Come dressed to impress and ready to apply and interview on the spot!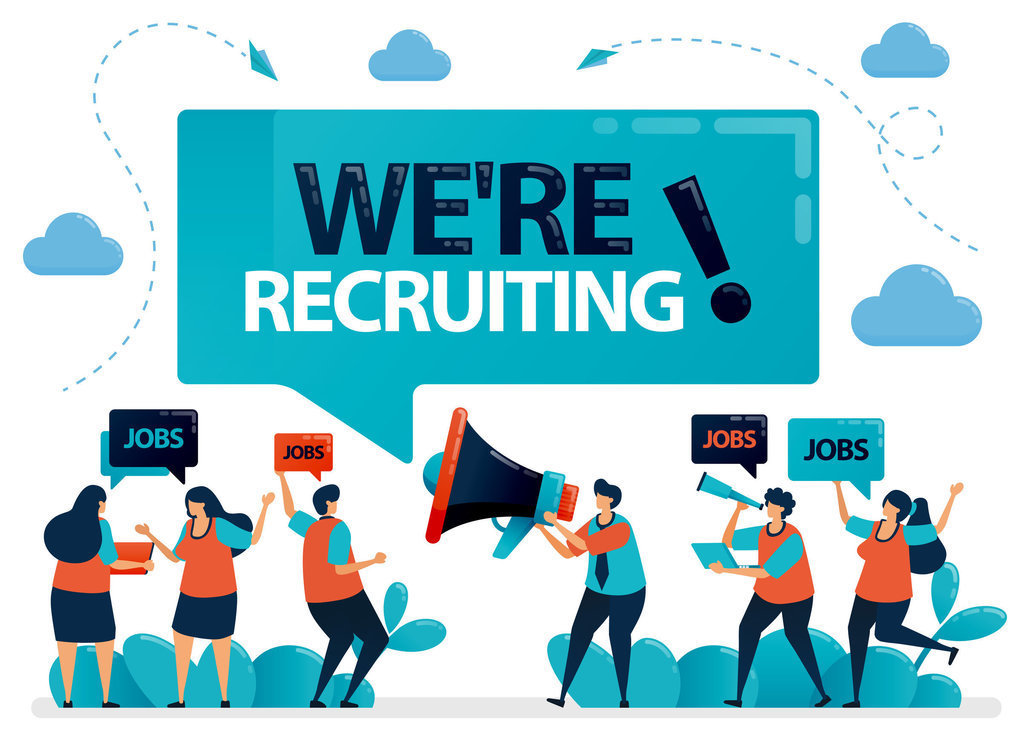 Did you know that kids who use alcohol and drugs in middle and high school are at a much greater risk of suffering life-long substance abuse addictions later in life? Did you know that underage substance abuse has been linked to the development of adult health problems, such as heart disease, high blood pressure, and sleep disorders? Drugs are no joke, and your kids may be at risk. Join us for our next Parent University session on Thursday, January 19 where we will discuss the dangers of underage alcohol and drug abuse. This session will be led by members of the Sandoval County Prevention and Intervention Program and Presbyterian Community Health and will explore how underage drug abuse starts, the dangers that drug abuse means for our kids and communities, and preventative measures you can take to protect your children. Parent U: Understanding the Dangers of Substance Abuse will be livestreamed on our YouTube channel on Thursday, January 19 at 5:30PM. All are welcome and encouraged to attend. We'll see you there!
https://www.youtube.com/@RioRanchoPublicSchools-RRPS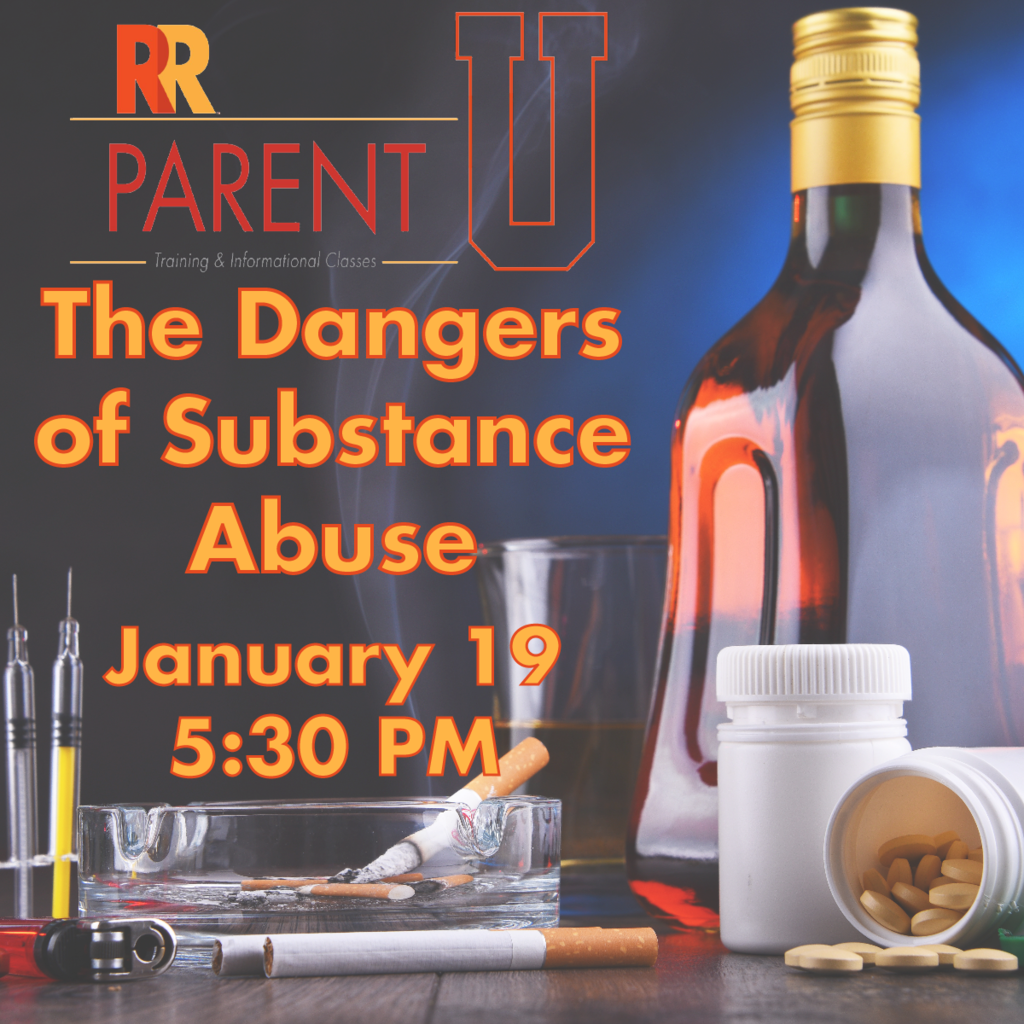 To ensure that our students have full bellies during the holiday break, the RRPS Food Service Department and Southwest Foodservice Excellence will provide free meal kits to any RRPS students during two distribution days. We will be handing out pre-assembled meal kits at Puesta del Sol Elementary, Colinas del Norte Elementary, Lincoln Middle School and Mountain View Middle School on both Wednesdays of the break, December 21st and December 28th, from 1:00 PM - 3:00 PM. Each meal kit includes food for 10 meals, 5 breakfast and 5 lunch. Recipients just need to show up to receive the kits!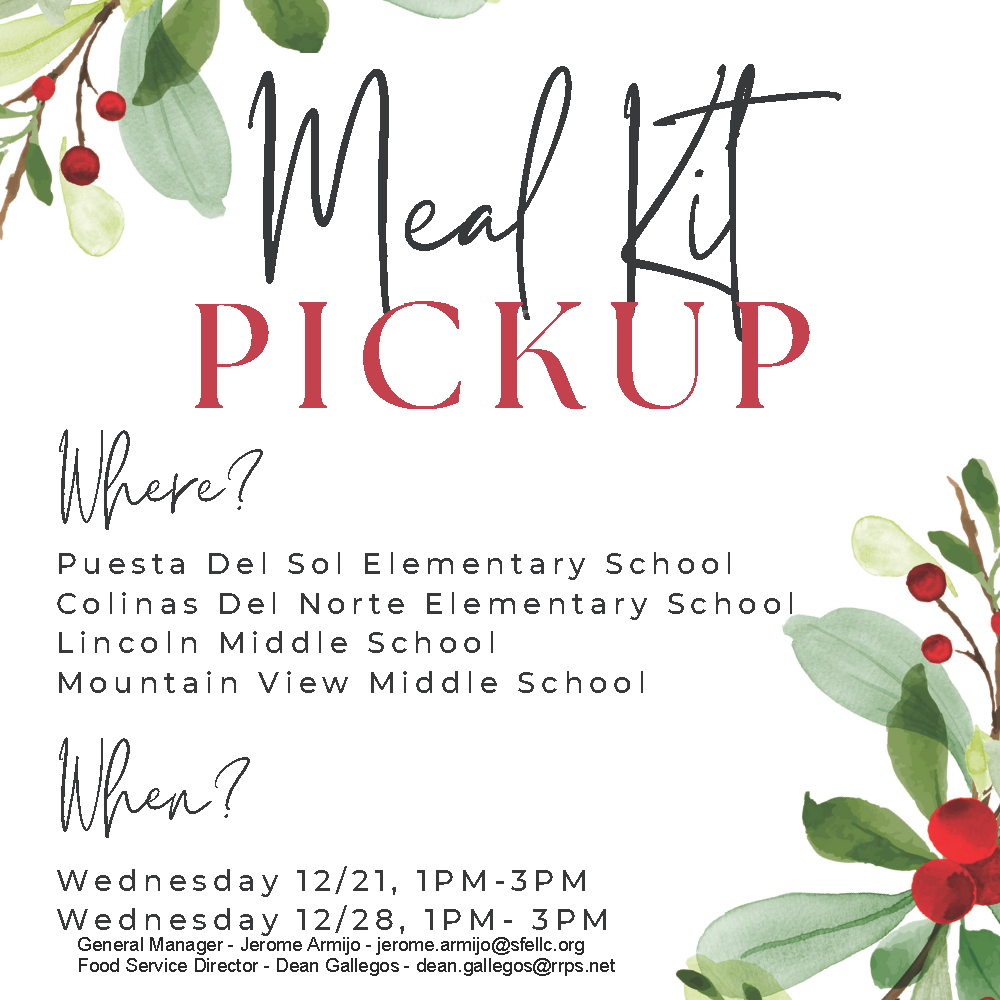 This past school year, Rio Rancho Public Schools partnered with Premier Medical Group USA (PMG USA) to provide COVID-19 testing exclusively for RRPS students, staff and families. These services will expire on Friday, June 24, and the site will no longer be offering testing services. To find a COVID-19 screening and testing site near you, please visit the New Mexico Department of Health website at
https://cvprovider.nmhealth.org/directory.html
.

On Tuesday, June 7, Rio Rancho Public Schools honored our retirees, staff members who have reached 20 years of service and new inductees into the Rio Rancho Public Schools Hall of Honor. Our retirees have dedicated countless hours to the service of the district and to our community's children and we wish them the best in their new adventures. In addition, we are so appreciative of our employees who have contributed so many years of service to the district--20 years is very impressive! The Hall of Honor inductees are individuals who exemplify the community spirit and show their support of the school district and the education of our children every day. This is a highly coveted award and the highest honor bestowed upon individuals by the Board of Education and school district. Congratulations to Reinaldo Garcia, Tony Otero, Theresa Trujillo-Saiz, and John Harvey Smith. The dedication and service of each individual honored contributed to making our district the best in the state. Congratulations again to our retirees, 20 year employees and Hall of Honor inductees!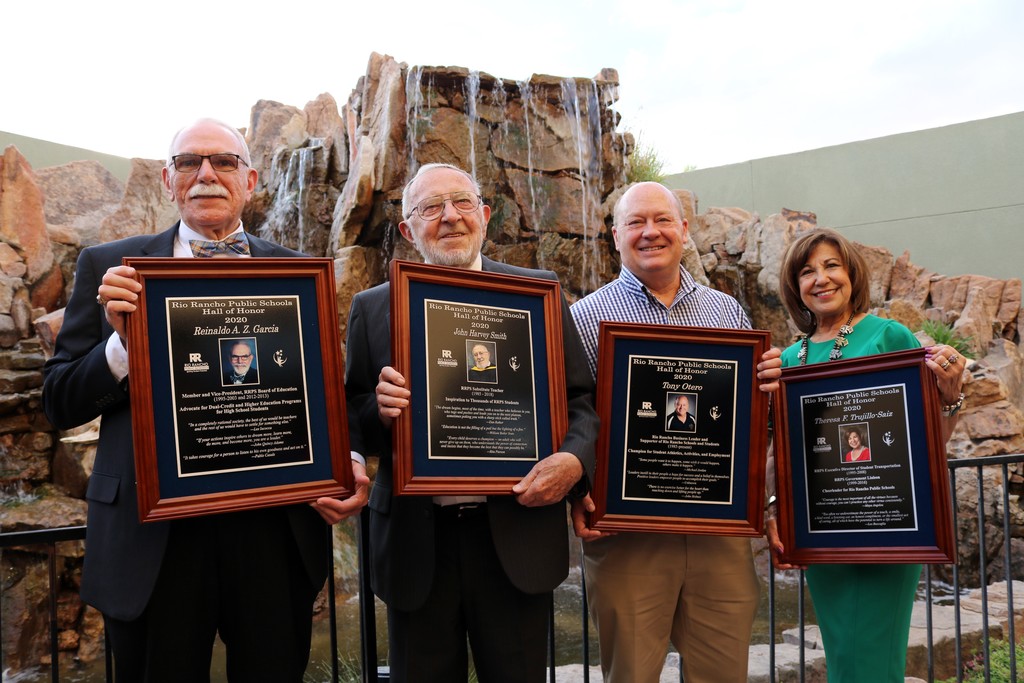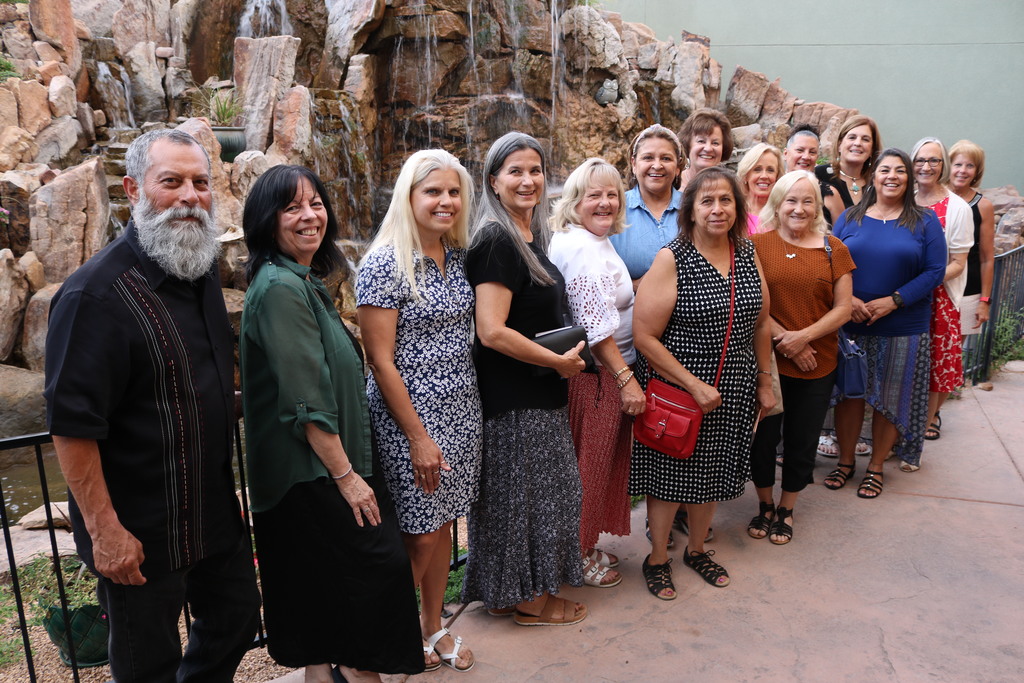 The RRPS monthly job fair has moved to next week on Wednesday, June 8. Join us to apply and possibly interview on the spot for open jobs at RRPS! Learn more at:
https://www.rrps.net/events?id=9763558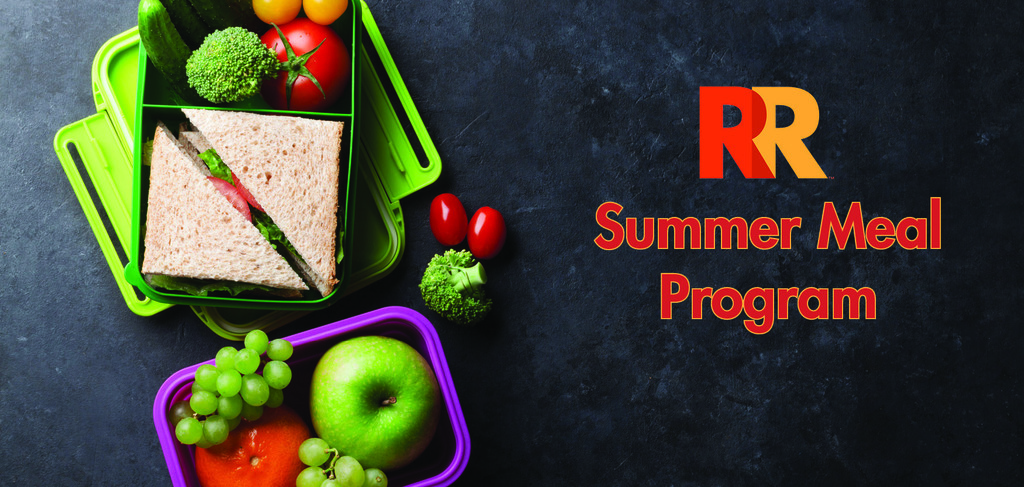 Rapid PCR Tests are back in stock at the RRPS COVID-19 Testing Site operated by PMG USA. We are happy to once again offer symptomatic testing with results in as little as 2 hours.

As of today (May 25) the RRPS COVID-19 Testing Site operated by PMG USA is no longer able to provide symptomatic testing. The site is currently out of PCR testing kits. We are still able to do rapid antigen testing for close contacts, surveillance testing and the Test to Stay program. We apologize for the inconvenience.

RRPS will offer COVID-19 testing services for staff, students and their household members at our testing site operated by PMG USA through June 30. Learn more at:
https://www.rrps.net/page/covid-testing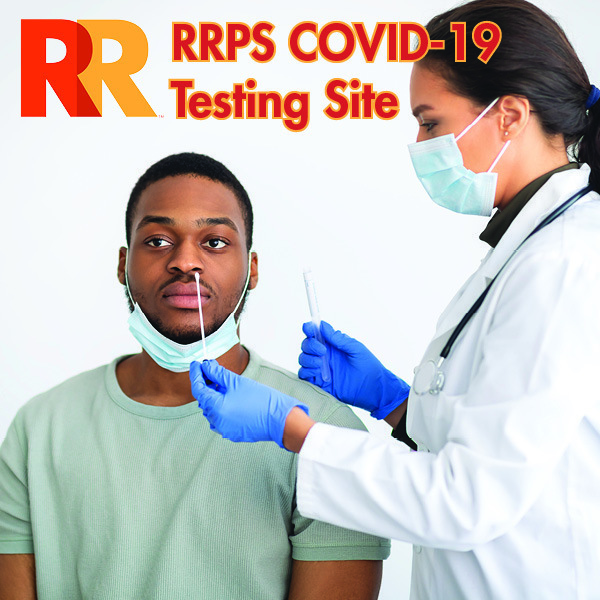 ​Thank you RRPS Community, our Wildfire Donation Drive in partnership with the Sandoval County Sheriff's Office was a huge success! We filled an entire ambulance bay with your generous donations. As of May 16, we will no longer accept donations. Thank you for your support.

We're still collecting wildfire donations for those impacted by fires in our County and our state. We've modified the donation requests a little bit to meet the greatest needs. Learn more at:
https://www.rrps.net/article/735855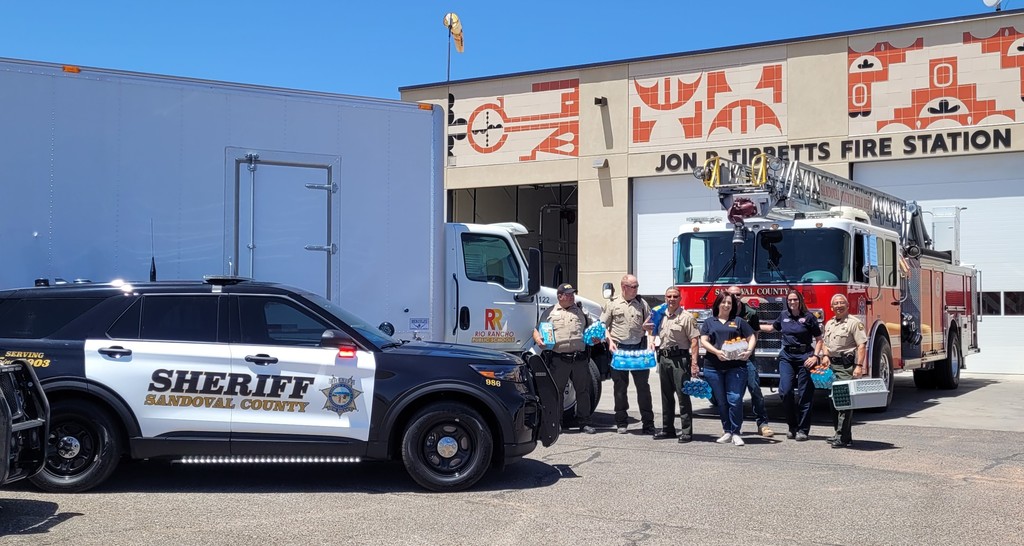 Don't forget to drop off your donation for our Wildfire Donation Drive. We've teamed up with the Sandoval County Sheriff's Office to collected much needed items for families displaced by the fires in our county and state. Full details at:
https://www.rrps.net/article/735855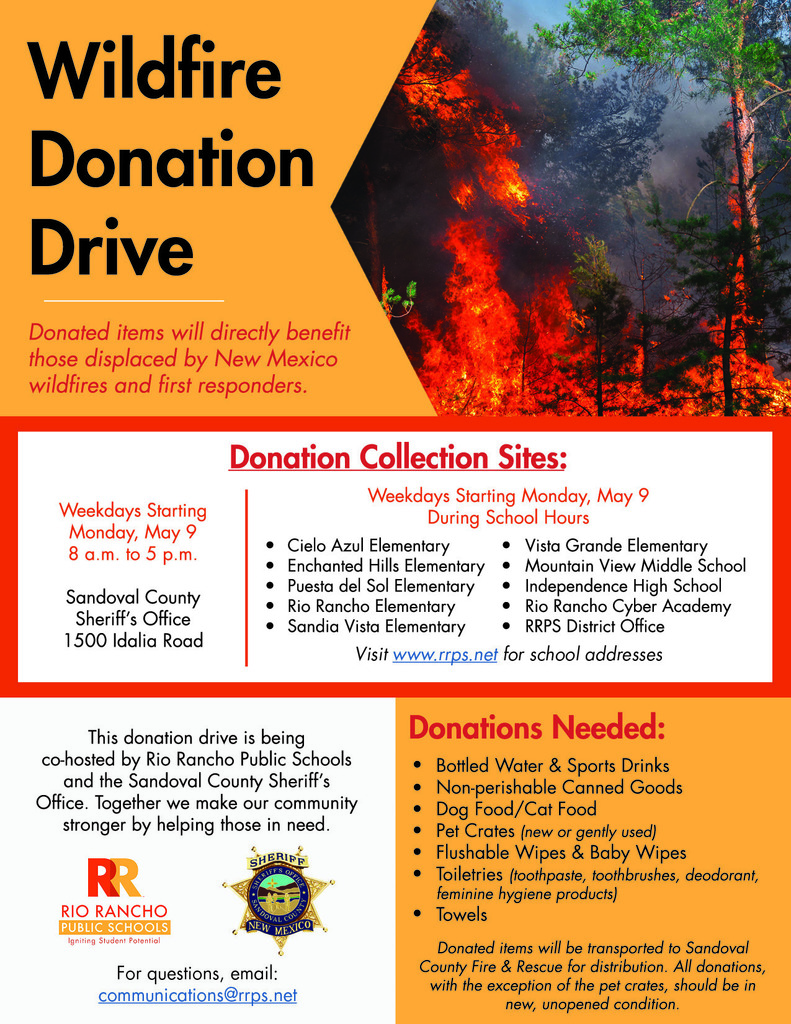 Rancho Public Schools has teamed up with the Sandoval County Sheriff's Office to collect donations to benefit community members impacted by the wildfires. Our Wildfire Donation Drive will start on Monday, May 9. Full details at:
https://www.rrps.net/article/735855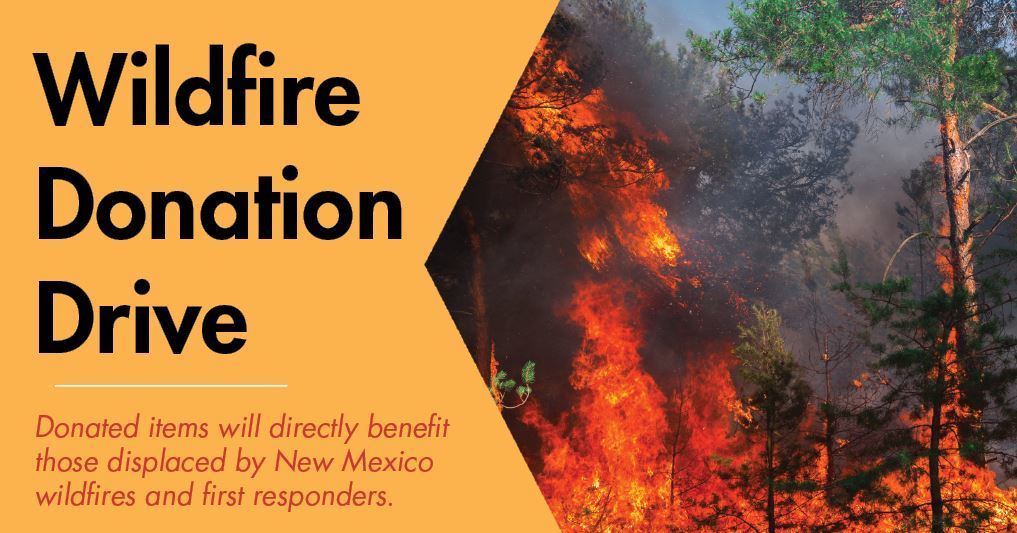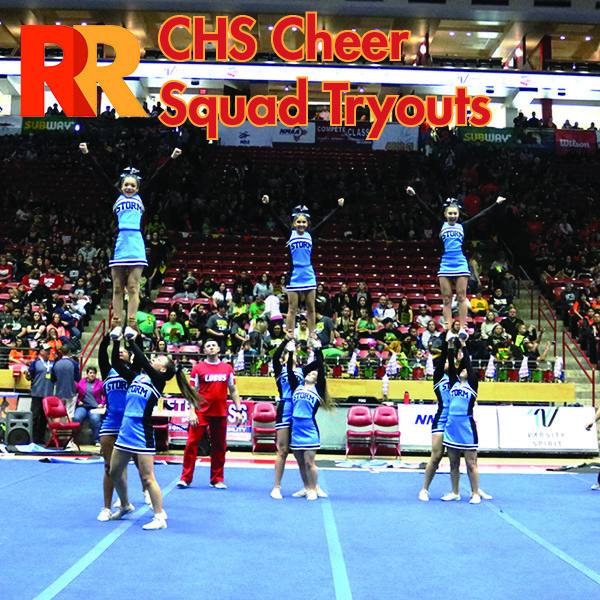 Currently, some of our schools and facilities are experiencing intermittent network issues. These issues have resulted in phones being temporarily down at the following schools: -Cielo Azul Elementary School -Sandia Vista Elementary School -Vista Grande Elementary School -Mountain View Middle School -Cleveland High School Our IT Department is working to get these issues resolved. The issues are not impacting learning and all students are in classes and going about their regular school day. Thank you for your patience as we work to get this network issue addressed.