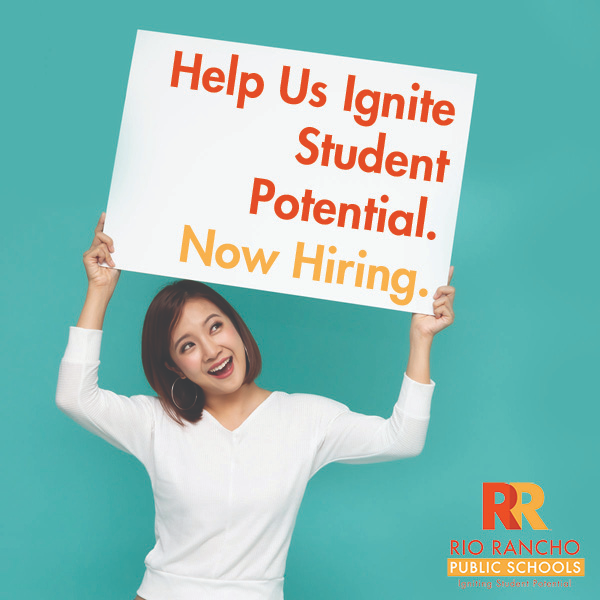 Now hiring bus drivers and teachers: Click the button above to apply!
Questions? To reach a representative from the Human Resources Department, call (505) 896-0667.
Welcome to Rio Rancho Public Schools, in Rio Rancho, NM. The Human Resources team plans and administers all personnel functions for the district, including, but not limited to: handles new hires/onboarding, benefits, compensation, the substitute pool, investigations and so much more. We invite you to check out our job openings at the button on the left, learn more about our services and reach out to us if you have any questions. We're here to help and are already hiring teachers and bus drivers for the 2022-2023 School Year!
Our Mission
In partnership with the Rio Rancho Public Schools community, the Department of Human Resources serves as stewards toward the achievement of employee excellence.
Our Vision
Educate, mentor, serve, guide, and lead;

Develop and continuously refine processes that promote hiring of the best; and

Identify and recognize excellence
General Resources & Information
Essential Links for Employees