School Locations & Attendance Boundaries
Please scroll down to view school attendance boundaries and school locations in Google Maps. This application allows you to zoom in on your street and determine which school your child should attend.

Directions:
Our interactive maps may not work in all browsers. We recommend using Google Chrome or Explorer.

Use the + and - buttons and arrows to zoom in/out of the maps, or use your mouse to drag the map.
You can also click on an area to see the school for that zone, or the blue icon for specific school information.

The boundaries can be viewed over a street map (Map), a satellite image (Sat), a terrain map (Ter), or in Google Earth (Earth) - simply click the button at the upper right of the map. The Google Earth application is slowest to load, but allows viewing over a satellite image that shows detail down to individual buildings. All applications show street names.

You can also use our Transportation Bus Search Tool to find out your school of attendance and whether or not your child will ride the bus. Click here to open the transportation bus tool.
Elementary Schools Boundary Map:
Middle Schools Boundary Map: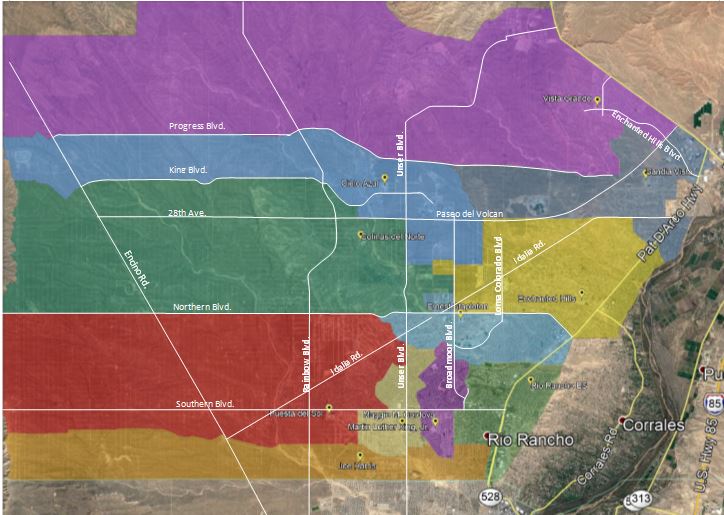 We have two tools that you can use to quickly find out what school your children will attend:
To find out where your children will attend school, use our VersaTrans Service.


View our school attendance boundaries in Google Maps on the left! You can zoom in to the street level to determine which school a child attends.
We also have maps in PDF format below....
(NOTE: these maps may be a little hard to see individual streets. PLEASE use the two resources above if you need SPECIFIC address-to-school information!)
High Schools Boundary Map:
2020 Elementary Boundary Review and Proposals
UPDATE: School Board Approves Boundary Changes for 2020-21
Click here to view an interactive Google Map showing the new boundaries
See the menu at left for some of the most frequently-asked questions.
On Monday, February 24, the Rio Rancho Public Schools Board of Education adopted the boundary committee recommendation (Option 2) for elementary boundary changes effective in the 2020-21 school year. The proposed changes establish an attendance boundary for the new Joe Harris Elementary School and reduce enrollment at Martin Luther King, Jr. and Maggie Cordova Elementary Schools.
The board also approved provisions allowing for student transfer options for the affected schools. Learn more here!
The proposed boundaries were developed through an extensive review and public input process. The boundary committee thanks everyone who took the time to attend the Open Houses and to submit comments via this website. The input was very helpful and resulted in several changes being made to the original proposals.
Questions & Answers below:
What are the objectives of this process?
The primary objective is to create an attendance boundary for the new Joe Harris Elementary School. Creating this boundary will require moving students at other elementary schools, notably Martin Luther King, Jr. and Maggie Cordova. Both schools are over 850 enrollment; the opening of Joe Harris provides an opportunity to reduce enrollment at our two largest elementary schools.
It has also been twelve years since the district has conducted a comprehensive boundary review of all the elementary schools in the district. With the opening of Joe Harris, the district has an opportunity to make adjustments that will equalize enrollment and create room for growth from new housing developments at schools across the district.
Specifically, the process will:
Establish boundaries and create an attendance area for Joe Harris Elementary

Reduce enrollment at overcrowded schools, in particular Maggie Cordova Elementary and Martin Luther King, Jr. Elementary

To the extent practical, try to average enrollment at district elementary schools at around 700 students
The ultimate and most important objective is to assure that elementary students throughout the district attend clean, safe, and functional schools and have access to a full range of educational opportunities without those opportunities being limited by overcrowding.
What factors are considered in boundary development?
Please note that in a boundary process it is almost impossible to meet every one of these criteria. Identifying appropriate areas for redistricting is always a balancing act among many different factors to identify the best possible solution in the interest of all students.
Factors specific to this process:
Set boundary for Joe Harris, with opening enrollment in the 400-ish range

Try to average the enrollment for all elementary schools at approximately 700
The factors generally considered in redrawing boundaries include, but are not limited to:
Building capacity and utilization with and without portables

Student safety considerations

Current and anticipated enrollment
New development and anticipated population growth/decline in various neighborhoods

Proximity of schools to where students live

Maintaining integrity of neighborhoods wherever possible

Transportation considerations, including:
Road conditions and accessibility for buses; some roads in less-developed neighborhoods are impassible for buses

Natural boundaries/barriers such as arroyos

Walk zones (1 mile for elementary, 1.5 miles for middle schools); overlaps among walk zones

Hazardous walking conditions

Availability of buses/drivers and cost of adding routes

Sensitivity to schools' capacity to serve special needs students and to socioeconomic balance

Stability of attendance boundaries; moving students as little as possible

Feeder school alignment

High school feeder boundary: To the greatest extent possible, avoid having school boundaries cross Northern Blvd. (the high school boundary line)

Number of transfer students

Commuting factors; parents' routes to work
How does transportation and road access affect the process?
Some things that look like great ideas on a street map may not be, because the roads do not go through or are not passable for buses and often cars. It may be impractical to zone an area from one school to another because of lack of road access. This often means getting students from a neighborhood to relatively nearby school might mean busing them around "the long way" and even past another school to get there.

Joe Harris:
The only current routes in to and out of Joe Harris Elementary are Westside Blvd. and Wellspring Blvd to 21st St. (currently closed, but will be open once the school is completed). There is NO direct access from the north (Southern Blvd.) except for 11th St., which is passable for four-wheel-drive vehicles and most cars, but not for a school bus. There is a small fairly well-maintained dirt access road that comes down from Vargas Rd. to Westside that may be doable with a school bus, but it is just a couple of blocks west of Unser. The city advises there are no plans at this time to push 10th St. or 11th St. through from Southern to Westside.
Rainbow Blvd. is impassable south of Southern. The possibility of bringing students in from the west via Isabel Rd. was looked at, but Isabel is impassable for most vehicles between Rainbow Blvd. and Vicenza Dr. NW. The intersection of 10th St and Isabel is susceptible to flooding.

Middle of the district (Stapleton, east side of Colinas, west side of Enchanted Hills):

Going north-south:
The only roads that go through to Paseo del Volcan (PDV) from the south are Unser, Broadmoor, and Iris. Loma Colorado (40th St.) does not go through and there are discussions, but no immediate plans, to extend Loma Colorado to PDV. This limited the options for relocating areas in the area of Broadmoor and Montezuma Blvd, and led to the recommendation that this area be moved to Cielo Azul Elementary rather than Colinas del Norte.
Going east to west:
PDV ends at Unser Blvd.; the road west of Unser is marked closed and goes through an arroyo that is often not passable. The nearest accesses to go further west are King Rd. to the north, and Cherry Rd. through Northern Hills. Cherry extends all the way to Rainbow Blvd. and is a passable dirt road between 10th St. and Rainbow. To get to Colinas del Norte from the northwest, you have to go up to King Blvd, down King (directly past Cielo Azul ES) to Meadows Blvd., and down Meadows to Colinas.
Montezuma Blvd. is a dirt road that looks like (and eventually will be) a major thoroughfare, but currently isn't. Getting from Montezuma onto Unser is all but impossible, even for a four-wheel-drive vehicle (an E-ticket Disneyland ride). Norham/Norwich Ave, the next street north, sort of goes through, but crosses an arroyo and can become impassable. It would not be a suitable bus route.
How were the options developed?
Data was plotted using Google Earth and the district's transportation software (VersaTrans), which also plots residential location data for all students in the Rio Rancho district. Areas for potential relocation were divided into geographic cells, or "pockets" based on natural boundaries such as arroyos as well as roads, transportation routes and access, fence lines, and other features. (Nearly 90 pockets were plotted, with several dozen finding their way into various scenarios.) VersaTrans then extracted data on the number of students in each pocket at each grade level.
Elementary principals began reviewing possible scenarios in December. In all, nine scenarios were eventually developed, with multiple possibilities for boundary adjustments. The principals recommended that three of these scenarios go forward for review by the Community-Parent Advisory Team (CPAT), but strongly favored the scenarios that have now become Options 1 and 1A.
CPAT, supplemented by additional parents from some of the affected schools, reviewed the process and the proposed scenarios on January 21 (the meeting was postponed from January 16 due to the snowstorm that closed schools early that day). The CPAT members also recommended that Options 1 and 1A be presented to the public for review and comment.
Parents were able to review the options, meet the principals of the affected schools, and submit written comment at two Open Houses (1/28 and 2/6). Several dozen parents took advantage of this opportunity, and more than 70 comments were submitted online in the course of the process. These comments were very helpful in CPAT's discussions.
CPAT and the elementary principals reviewed the comments on February 13 and made several changes that resulted in about 100 fewer students being proposed to change schools than in Options 1 and 1A. These changes were developed into a new option, Option 2, for final consideration by the Board of Education.
The Board considered the committee recommendation on February 24, at which time it took additional public comment. With a slight adjustment, the board adopted the committee recommendation and approved the new boundaries, along with transfer options to allow parents to apply to have their children remain in their current school.
Were other areas considered to be moved?
Yes. In the course of the process, about 90 geographic areas (referred to as "pockets") within the district were mapped, with student enrollment and data pulled for those areas. Of those 90, probably half found their way into various scenarios at some point in the process.
In the end, 14 of these geographic areas were included in the boundary changes approved by the school board. (The reason you see seven areas being moved on the final boundary map is that most of those areas are composed of multiple "pockets".)
Where are new homes being built? Was this looked at?
New homes are planned and going up throughout Rio Rancho, but more so in some parts of town than others:
In the southern end of Rio Rancho (Unser Gateway), where Joe Harris is being built, a 450-home development called Los Diamantes is being planned, with new homes slated to come out of the ground in the next 12-18 months. This is part of a large master-planned community that will also include a business park. RRPS also owns land for a future middle school and future high school in this area. There is also other custom and tract home development in the area.

Several developments are underway just north of Northern and west of Broadmoor, including Solcito, Milagro Mesa, and Tierra del Oro

Further to the north on Broadmoor, the first homes are being built in the new Broadmoor Heights development, and in the same general area High Ridge is being expanded

Families are beginning to move into homes in Cleveland Heights (just west of Cleveland High), which is one of several developments, including Lomas Encantadas, in the Sandia Vista attendance zone.

Homes are also being built in Mariposa and in the Hawk Site area in the far north of the district, in the Vista Grande attendance zone.
The City of Rio Rancho Development Department includes complete information on development in the community, including new residential development, on its website. You can view a map and detailed information here.
Transfer Options.
When it approved the new elementary school boundaries for the 2020-21 school year, the Rio Rancho Public Schools Board of Education also approved provisions allowing for transfer options for students in the affected schools. Parents in the affected schools who wish to apply for a transfer must file a transfer request no later than March 27, 2020. Transfer requests must be filed electronically:
Please click here to access the student transfer form.
The following provisions are in effect:
Transportation is not provided for transfer students.
Current 4th grade/incoming 5th grade students may choose to stay at their current school. Transportation will not be provided. A transfer request form will still need to be completed for these students.
Current K-3rd grade students may complete a transfer request to stay at their current school with the exception of Martin Luther King, Jr. Elementary School. These requests will only be accepted through March 27, 2020. Transportation will not be provided.
Martin Luther King, Jr. will be closed to all transfers with the exception of current 4th grade/incoming 5th grade students and those with extenuating circumstances as construction begins next school year requiring portions of the building to be shut down.
The open enrollment policy (1003) will be followed for out-of-district and current transfers.
Joe Harris Elementary School will accept transfers until they reach an enrollment of 500. Preference will be given per the open enrollment policy (1003).
For further information about the transfer process, please contact the RRPS Student Services Department
Will my child attend the same middle school?
Middle school boundaries are not affected by the current changes, so next school year (2020-21), students will attend the middle school where their neighborhood is currently assigned. RRPS does plan to review middle school boundaries this coming fall and to make some adjustments. As with the current boundary review, parents will be informed of the proposed changes and have ample opportunity to comment and ask questions before any final decisions are made.
Why are so many MLK Elementary students being moved?
Martin Luther King, Jr. is currently RRPS's largest elementary school, with enrollment near 940. This is well over the school's intended capacity of 800 students, and especially puts a strain on shared facilities such as the cafeteria, gym, art and music classes, and playgrounds. Bringing the enrollment down at MLK will benefit both the students who will move into smaller schools and those students who remain at MLK.
In the short term, reduced enrollment at MLK will also help to facilitate construction work scheduled to begin at MLK this summer and continuing into the school year.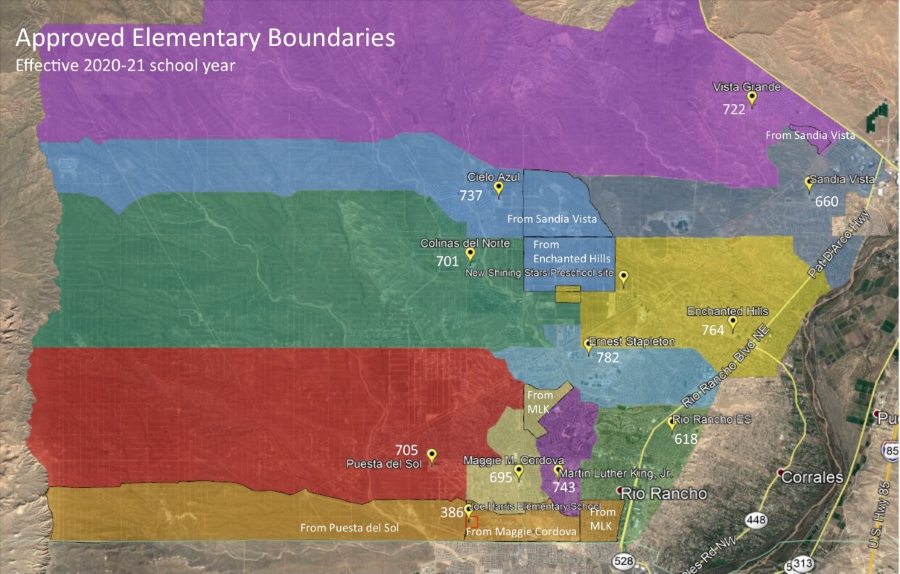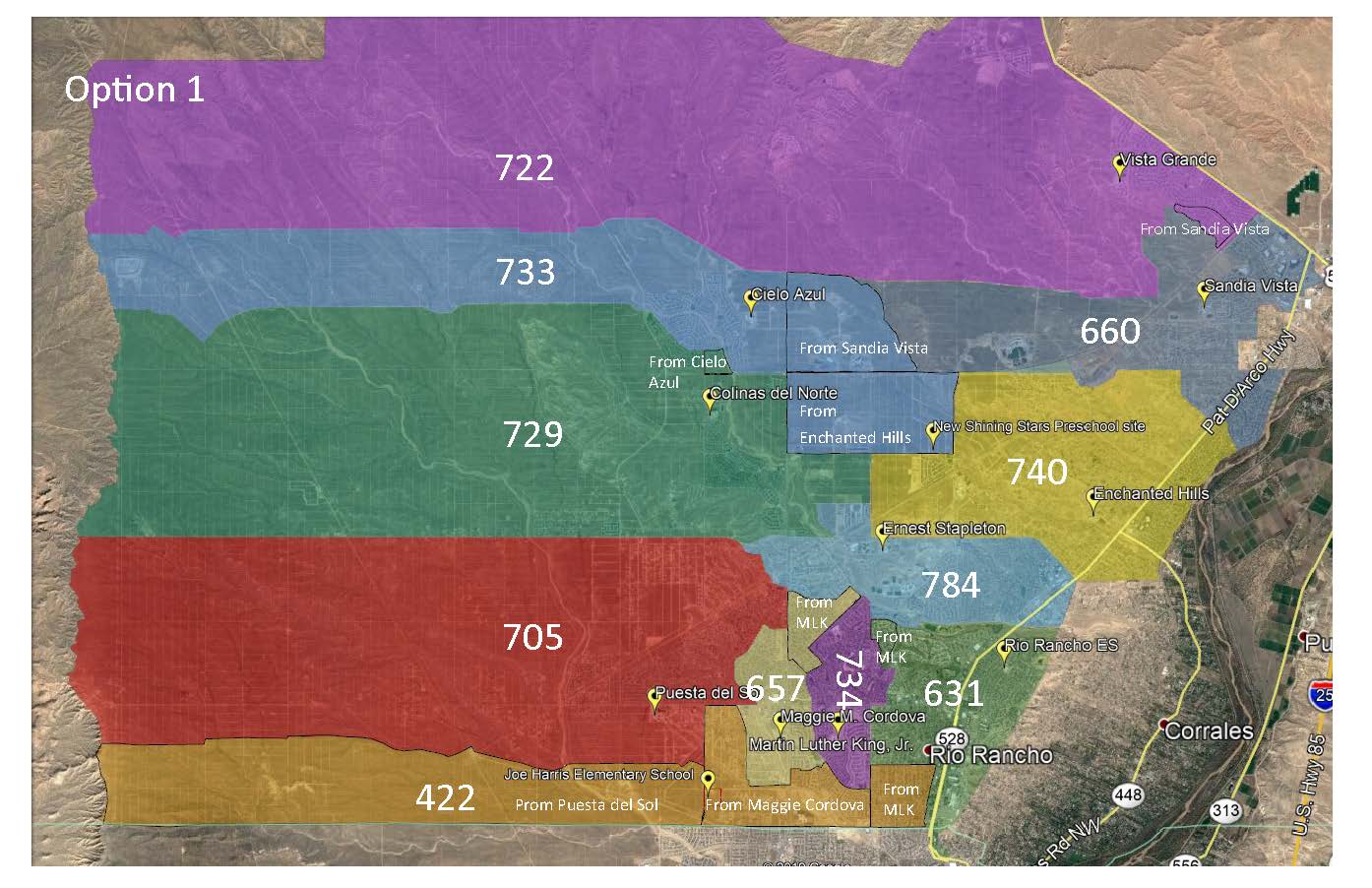 Options Initially Presented
Rio Rancho Public Schools is conducting its first comprehensive review of elementary school boundaries in 12 years, and based upon this process is now presenting options for public viewing and comment. The proposed changes would create an attendance boundary for the new Joe Harris Elementary School opening next fall, and would reduce enrollment at Maggie Cordova Elementary, Martin Luther King, Jr. Elementary, and other RRPS schools.
The options for adjusting elementary boundaries presented for public viewing and comment are just that: proposals for discussion. Based on the input received, an option or options may be modified before a final recommendation is made to the school board. The board makes the final decision.

Initial Options:
The Elementary Principals Committee and the Community-Parent Advisory Team both strongly recommended that two very similar options be presented to the public for review and comment. Options 1 and 1A are virtually identical except for two areas (Camino Crossing at Northern and Unser, and the southwest corner of the current Maggie Cordova attendance zone) which would be moved in one option but not the other. These two options moved the fewest students of any of the potential scenarios developed during the process.
Two public open houses were held at which members of the public could view the options, ask questions, and provide written comment. Following the Open Houses, the boundary committee reviewed the comment and developed a new option (Option 2, described earlier) it is recommending for adoption. (View Option 2 here.)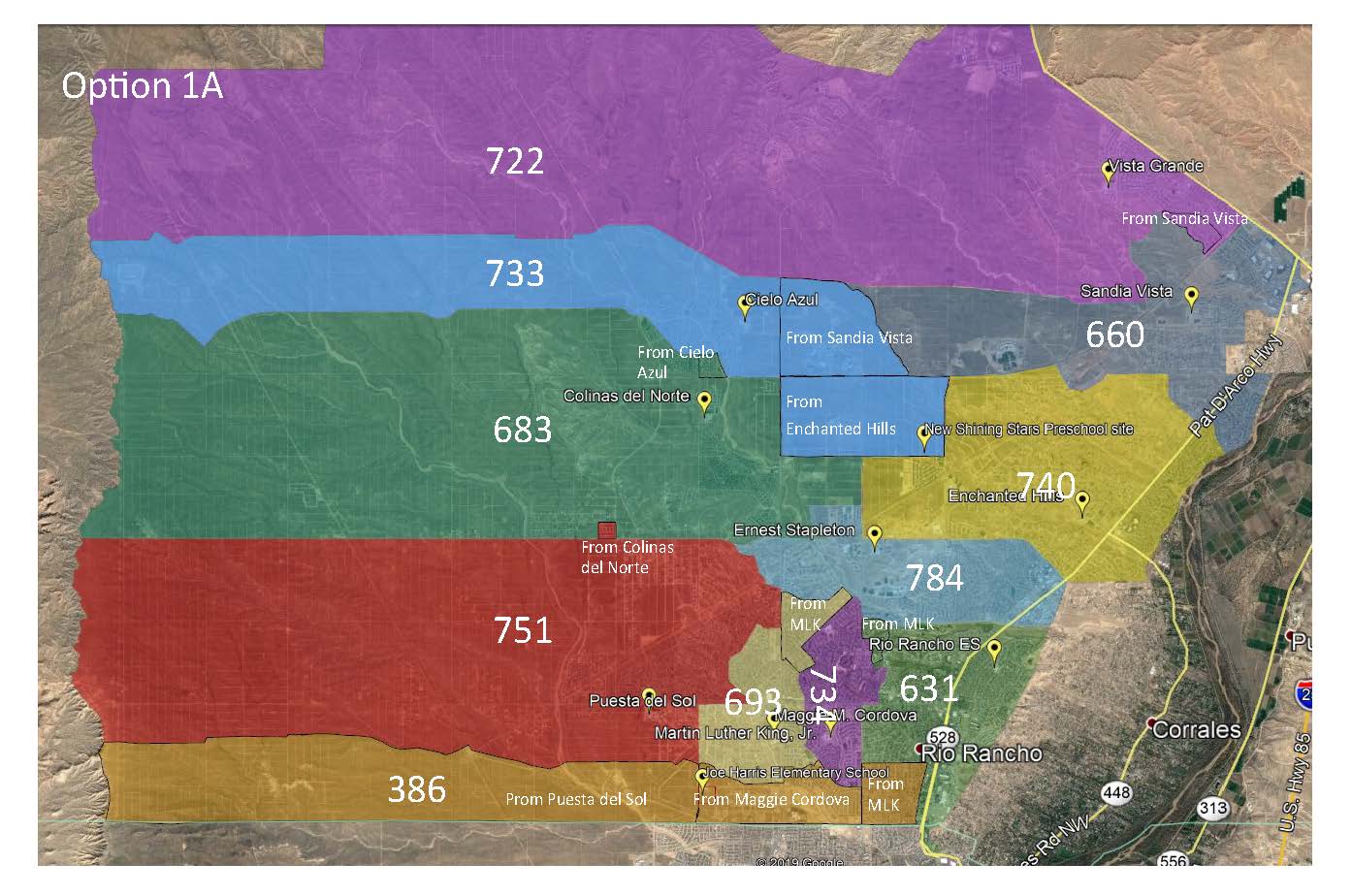 Interactive Map: Proposed Options 1 and 1A
Please click on the image at left to access an interactive Google Maps version of the proposed boundaries under Options 1 and 1A. You can use the + and - signs to zoom in and out to view the proposed boundary locations down to the street level.
The areas which would move under the proposed changes are marked by blue icons and outlined either by black borders or a combination of a black border and a change in color at the boundary between two proposed school attendance area. Click on an icon to view further information. All of the areas indicated on the map move in both options unless indicated.
Google Maps sometimes doesn't work in all browsers, so if you have problems with the map try opening it in a different browser (e.g. Explorer/MS Edge, etc.).
Questions & Answers continued:
My student has special needs. What happens if she/he has to change schools?
RRPS is obligated to provide services to students identified with special needs regardless of which school the student attends, subject to the terms in the student's Individualized Education Plan (IEP) or other agreement. Students receive services at the school they would attend if they were not eligible to receive special education services, unless the IEP requires other arrangements. Therefore, if you live in an area that would change schools because of the boundary realignment, your child most likely will transfer to the new school.
RRPS has outstanding special service providers at all of its schools. If your student has special needs and has to change schools, the teams at your old and new schools will work together to provide a supportive environment and make the change as easy as possible for you and your child.
Can My Child Continue to Attend His/Her Current School?
Parents in the affected area who would like their student to remain at his/her current school will need to file a transfer application with the district prior to March 27, 2020. Parents should keep in mind that the district cannot provide transportation for transfer students and must be prepared to take responsibility for getting their children to and from school.
Maggie Cordova, MLK, and Sandia Vista will grandfather students who will be in fifth grade next year (current fourth graders) and whose parents wish them to stay at their current school. However, parents MUST file a transfer application before 3/27/20 letting the school know they want their child to stay at their current school.
Maggie Cordova and Sandia Vista will accept transfer requests from parents of students in grades K-3 who wish their students to remain at their current school. These requests MUST be submitted by 3/27/20. Except in extenuating circumstances, MLK will be unable to accommodate transfer requests for K-3 students because of upcoming construction which will require the district to close sections of the building.
Questions about Joe Harris Elementary (location, size, start times)
Why is Joe Harris' enrollment so much smaller than that of the other schools?
As is the case with most of our new elementary schools, Joe Harris Elementary is located in an area where we anticipate substantial growth. The Los Diamantes development at Westside and 10th St. will include approximately 450 homes, and there is also other construction in the area. Opening Joe Harris with enrollment in the 400-student range will leave room for students who will be moving into these new neighborhoods. We have taken this approach successfully with other new elementary schools opened by the district in the past 20 years.

Why is Joe Harris being built at Westside and 10th St., rather than further north?
Both RRPS and the City of Rio Rancho anticipate substantial growth in the Unser Gateway area which also includes Rust Presbyterian Medical Center and a growing number of small businesses and medical offices. The incoming Los Diamantes development is also part of this area and the city anticipates it will be a catalyst for further growth.
The city, the local flood control authority (SSCAFCA) and the developers of Los Diamantes have committed to putting in infrastructure that will benefit the school and reduce RRPS's construction costs. This includes expanding and paving Westside Blvd. and putting in utilities and drainage. As mentioned above, the developers of Los Diamantes anticipate 450 single-family homes will be built just west of Joe Harris, and the area will also include a business park.
In looking to the future, RRPS anticipates Joe Harris Elementary will become part of a larger cluster of educational facilities on Rio Rancho's southern border. The district owns property to the northwest of Los Diamantes for a future middle school and a future high school. The CNM Westside campus is located just to the south. RRPS is working with CNM to develop a new facility in Rio Rancho to support career-technical educational programs that will prepare students for high-paying jobs.

What will Joe Harris' school day start and end times be?
This is still being determined and will largely be driven by transportation considerations. The state does not provide funding for enough buses for RRPS to transport all elementary students at the same time. So while most elementary schools start at 9 AM, two (Puesta del Sol and Colinas del Norte) are on the same busing "tier" as the high schools and start at 7:30 AM.
Later this spring and during the summer, transportation will develop the bus routes and in conjunction with the school and district administration will establish the school day start and end times for Joe Harris. Joe Harris' student body was drawn from Martin Luther King, Jr. and Maggie Cordova Elementary, both of which are on the 9 AM tier. But that doesn't mean that Joe Harris will for sure be on the late schedule.
One note about schools on the early tier: they are on the same schedule all five days of the week (7:30 AM – 1:55 PM). They do not have early Wednesday release.
What are the Board of Education's options in making boundary decisions?
The school board has broad discretion when adjusting school attendance boundaries.
Once the public comment is completed and reviewed, the Community-Parent Advisory Team (CPAT) will make its final recommendation. This recommendation will be reviewed by the Superintendent's Cabinet and presented (with any needed changes from the Cabinet) to the school board for consideration, along with the public comment gathered during the process. The board will review the proposed boundaries and make its final decision at a legally-noticed open meeting where additional public comment is accepted. This is currently scheduled for Monday, February 24, 5:30 PM, at the RRPS Board Room in the District Training Center, 500 Laser Rd. NE (newer building).
Based upon its review, the board may:
Accept the recommendation as presented

Reject the recommendation and request a new proposal

Modify the recommendation in any way it sees fit, including changing the proposed boundaries, removing areas recommended for reassignment to another school, or moving areas not included in the recommendation (if this happens, the board will usually send the proposed changes back out for public review).

Include other provisions, including:

Grandfathering some current students and allowing them to stay at their current school. This usually is restricted to incoming fifth (current fourth) graders and transportation is not provided

Restricting transfers into some or all schools involved in the process

Setting limits on transfers into any new schools
Feel free to use (right-click, Save Image As...) these image maps for use on your web pages:
High Schools
(CHS, IHS, RRCA & RRHS)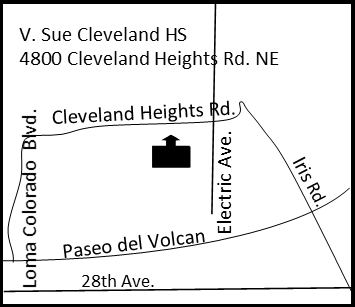 CHS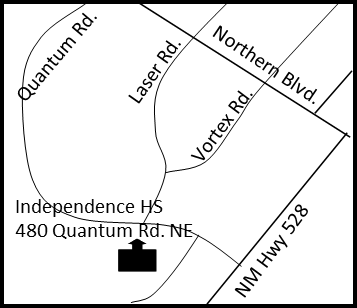 IHS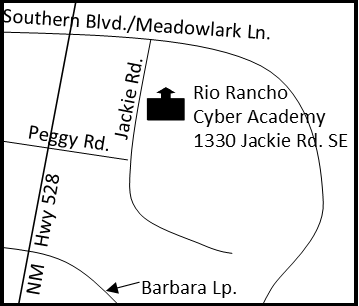 RRCA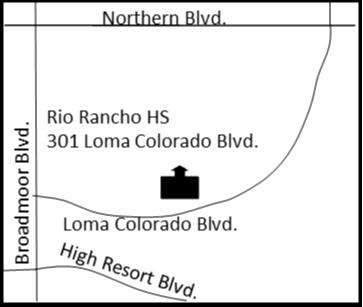 RRHS
Middle Schools
(ERMS, LMS, MVMS, RRMS)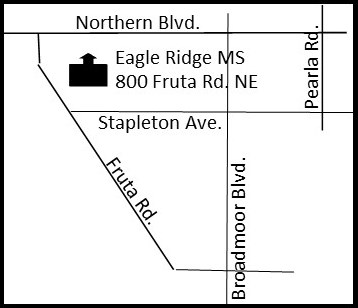 ERMS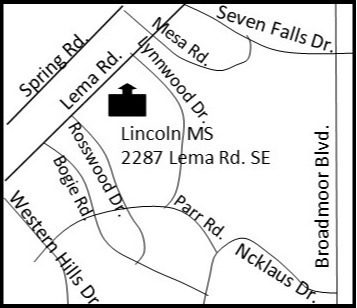 LMS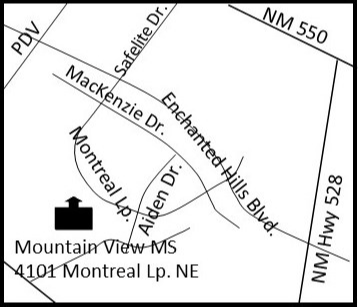 MVMS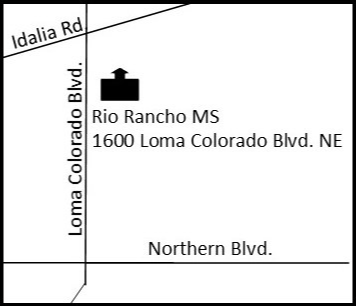 RRMS
Elementary Schools
(SSPS, CAE, CDN, EHE, ESE, JHE, MCE, MLK, PDS, RRE, SVE, VGE)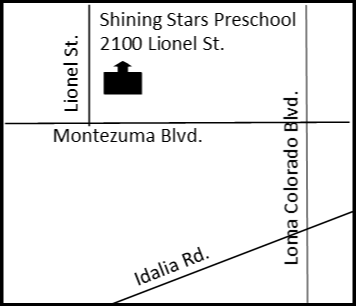 SSPS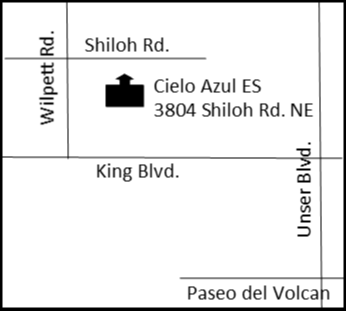 CAE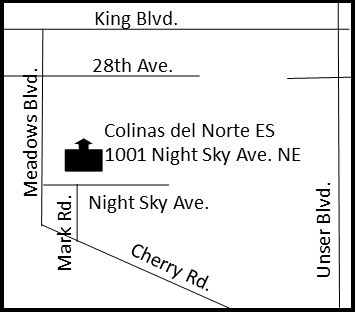 CDN
EHE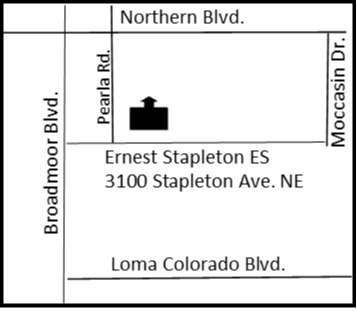 ESE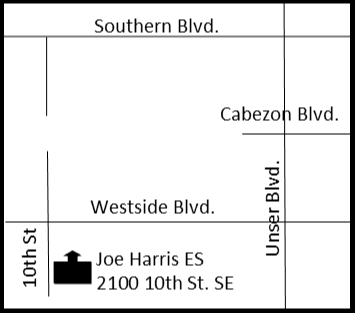 JHE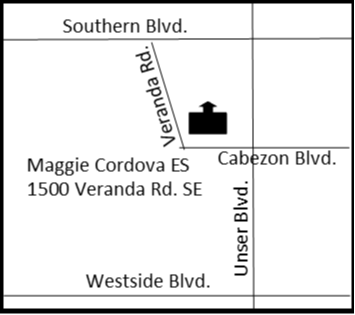 MCE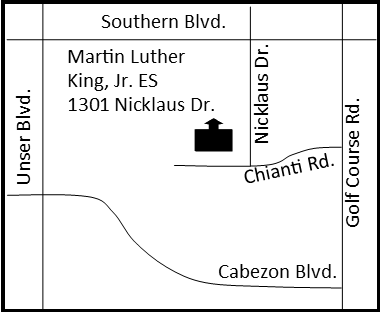 MLK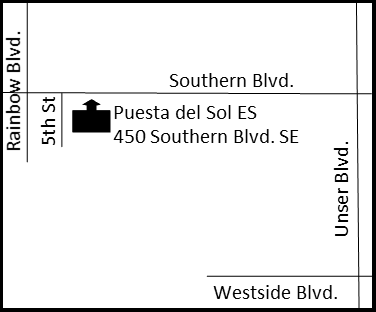 PDS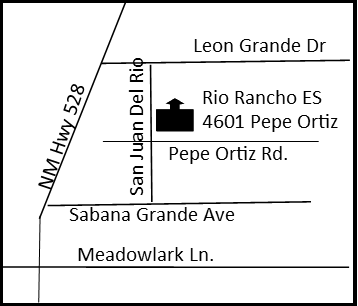 RRE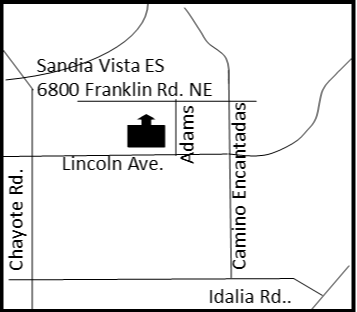 SVE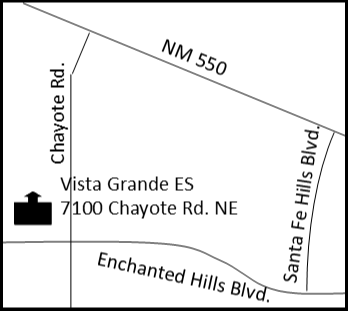 VGE
Interactive Map of All RRPS Locations