Rio Rancho Public Schools is located in Rio Rancho, NM with a current student population of nearly 17,000 students. Our staff of 2,300 is dedicated to graduating each student with an educational foundation for success. We work in many ways to constantly ignite student potential.
Vision: Find and develop the potential in every student
Mission: Rio Rancho Public Schools is dedicated to graduating students who are responsible, ethical, and productive citizens, equipped with a solid foundation for individual success.
Rio Rancho Public Schools
(see map)

500 Laser Rd. NE
Rio Rancho, NM 87124
Phone: 505-896-0667
Fax: 505-896-0662
District Founded: July 1994
Enrollment: 16,817 (as of Oct. 2020)
Employees: 2,308 (as of May 2021)
Operating Budget: $171,350,469 (FY20)
Graduation Rate:
V. Sue Cleveland High School - 89.9%

Rio Rancho High School - 88.8%

District Wide - 88.3%
Students Qualifying for Special Education Services: 17.6%
Students Receiving Free/Reduced Lunch Benefits: 24.9%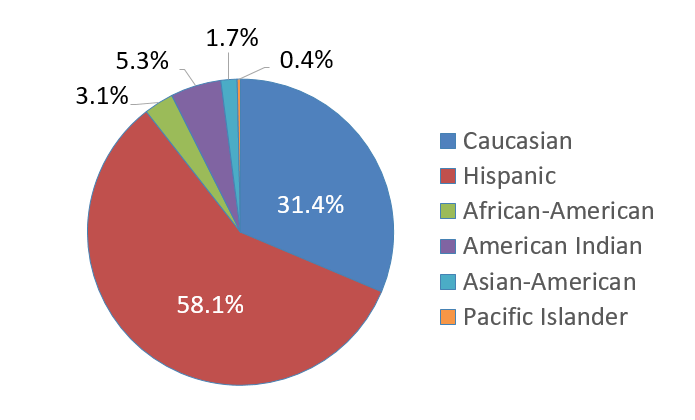 Schools:
One Preschool (3 & 4-year-olds)

11 Elementary Schools (K-5)

Four Middle Schools (6-8)

Two Comprehensive High Schools (9-12)

One Alternative High School (9-12)

One Cyber Academy (6-12)

One Online Elementary School (K-5)
Superintendent: V. Sue Cleveland, Ed. D.
School Board:
Amanda J. Galbraith, President (District 2)

Jeffrey Morgan, Vice President (District 3)

Noreen A. Scott, Secretary (District 4)

Wynne D. Coleman, Member (District 1)

Catherine J. Cullen, Member (District 5)