Addressing Parent Concerns

Parents and guardians enjoy great relationships with their student's teachers, principals, and other professionals at school. But sometimes questions or concerns arise. When this happens, what should you do? Here's a simple guide to Rio Rancho Public Schools' complaint resolution process.
Download the flier here!
1. Communicate Respectfully
Yelling, name-calling, and cursing doesn't accomplish anything. Actively listen (all parties will be heard!), calmly discuss your concerns, speak one at a time, and work together to seek a mutually-beneficial resolution. Remember that everyone has the same goal: your student's best interests and those of all the students in your school.
2. Start at the lowest level.
If you have a concern, first try to resolve it by discussing the situation with your student's teacher, counselor, SEIL, nurse, or other professional. Disputes and misunderstandings are often best resolved in person. Often, misunderstandings can be cleared up or issues addressed through a courteous conversation at the school level.
3. If the issue isn't resolved, talk to a school administrator.
Some concerns can't be resolved with school staff, and in this case you should schedule a meeting or phone call to discuss the situation with your school's assistant principal or principal.
4. Last stop: District Office.
If after discussing the situation with the principal you still feel there has not been a satisfactory resolution, you may refer the complaint to the district level. You will be asked to fill out a Parent Concern Form outlining your concerns, and a district staff member will review the information and make contact with you.
Model Appropriate Behavior.
Young people learn how to handle real-life situations from the behavior exhibited by the adults around them. This process provides a framework parents can use to teach their children courteous, respectful, and effective ways to resolve conflicts.
Rio Rancho Public Schools is committed to providing a safe, respectful and fear-free environment for all members of the school community.
We all have power to create positive environments.
ANTI-RACISM ANTI-OPPRESSION HOTLINE
Impact Youth Mentor Program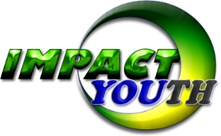 Our schools need caring adult volunteers who are willing to spend some time with a child who may be struggling or just in need of a little coaching to help him or her reach full potential.
All it takes is one hour each week to begin making a difference in a child's life.
What Is Youth Mentoring?
Mentoring is a one to one, caring, supportive relationship between an adult and a youth that is based on trust. This relationship focuses on the needs of the youth and encourages them to develop to their fullest potential based on their own vision for the future. Hundreds of children in a community are eager to connect with adults who are willing to listen and be there for them!
Program Description:
Our program is school-based which means that students and their mentors meet on school grounds, during the school day, following the school calendar. Mentors and students will meet weekly for a friendly visit. Weekly activities might include working on a computer in the library, playing a board game, spending time in the gym, or making a craft.
Who are the mentors?:
Our mentors are from local businesses and the RRPS District Office, as well as the community at large. Before being matched a mentor must successfully complete a rigid screening process that includes an application, reference check, an interview, a police background check and an initial training session.
Roles of a Mentor:
The key ingredient in mentoring is the relationship between the mentor and the student. Like all friendships, there must be caring, trust, acceptance and respect.
Mentors are exemplary role models exhibiting positive attitudes and outlooks. A mentor displays a positive image, one that can guide the mentee's behaviors and actions. Mentors will: build a trusting relationship, be a good listener, serve as an advocate.
Vision Statement
"The vision for Rio Rancho Public School's Mentoring Program is to provide a continuum of mentoring services available to students in a safe, effective manner."
Mission Statement
"Our mentors will be committed individuals, positive role models, working one-on-one with students for at least a year on a consistent basis, whose goal is to maximize a student's potential."
The presence of a variety of positive influences in a child's environment is crucial.
Mentoring relationships help children to develop confidence to seek guidance from caring, supportive adults.
It's a skill that will help them in school, college and the workforce.
The mentoring relationship does not replace the role of a parent or teacher.
A mentor is a friend.
RRPS Impact Youth Mentor Program ApplicationFor further information call:
RRPS Student Services Department: (505) 896-0667 ext. 51129
The Rio Rancho Public School District is concerned with the problem of truancy. The main focus of the Truancy Prevention Program is on reducing the number of children who fail to attend school on a regular basis. Why such concern with truancy? Research shows one of the most significant risk factors contributing to delinquency is truancy. If a child fails to regularly attend school, he or she is far more likely to commit delinquent acts. In addition, truancy has a negative effect on student achievement. The Truancy Prevention Program tackles this concern by means of promoting public awareness of the New Mexico Compulsory School Attendance Law along with the Rio Rancho Public Schools attendance policies.
The goal of the truancy personnel is to carry out enforcement of the State laws and school attendance policies making students more responsible and parents more accountable. The truancy personnel works with the schools, students, and families to develop strategies for preventing further unexcused absences. These efforts are aimed towards presenting clear choices that would empower each student and family to take control of their own lives. The Truancy Prevention Program also works in collaboration with the Juvenile Probation and Parole Department, the Children, Youth and Families Department, Child Protective Services, and other State and District Court personnel.
If you have any questions regarding the New Mexico State Compulsory Attendance Law or the Rio Rancho Public School District's position of addressing truancy, you may read the attached truancy prevention brochure or contact the Truancy Prevention Program directly at 505-896-0667, ext. 51372 or ext. 51373