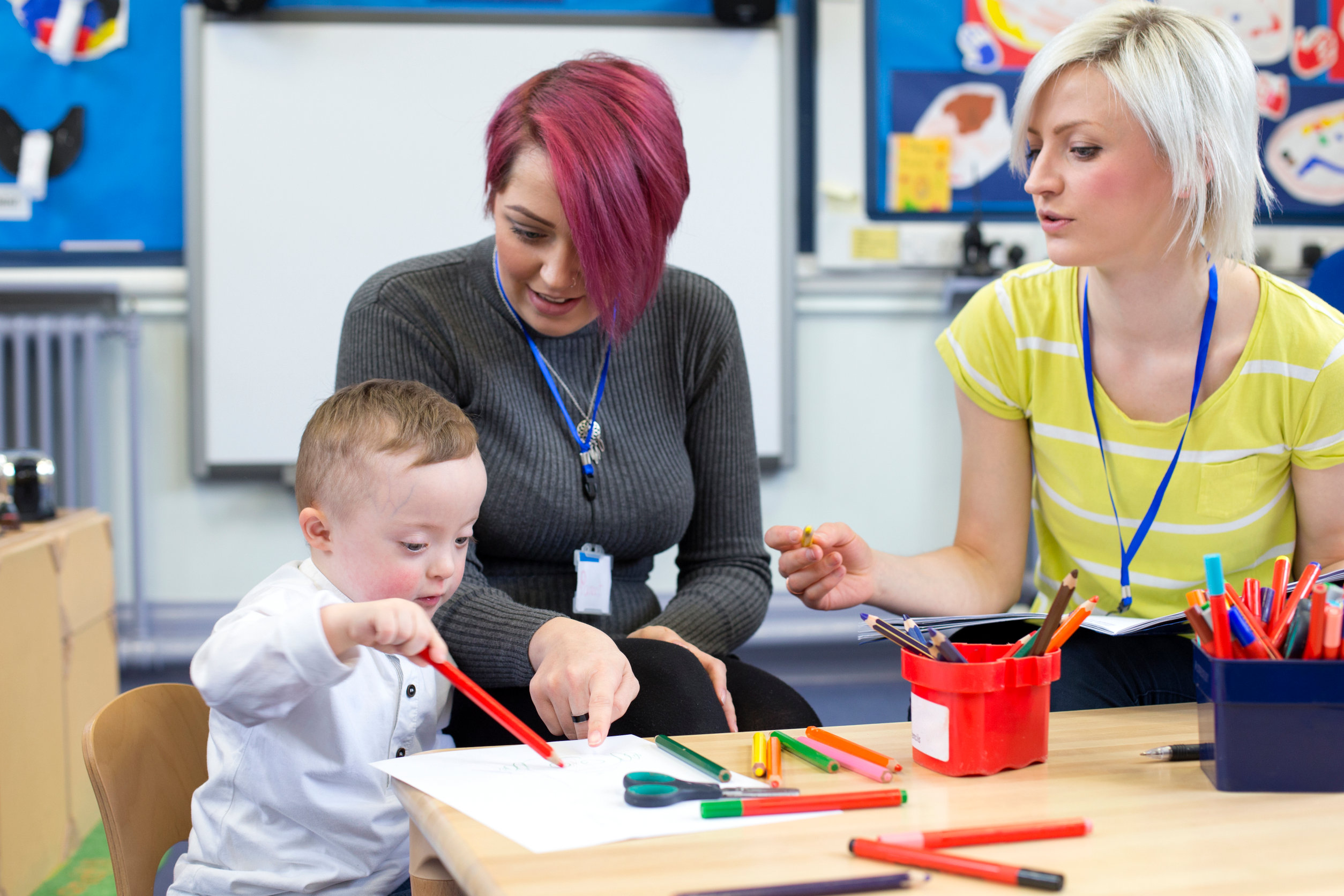 Still have questions about substitute teaching not answered on this page? Contact Claudine Baldwin, Substitute Services Specialist in our Human Resources Department.
Substitute & Student Teaching
Rio Rancho Public Schools is working hard to build a highly-qualified group of substitute personnel and student teachers to work in our district. Below you'll find details on how to begin the process become a substitute teacher for Rio Rancho Public Schools. In addition, you'll also find details on our Student Teaching program handled by the Human Resources Department.
Looking for inspiring work? Substitute teachers have the chance to ignite student potential every day! Great substitute teaching opportunities within Rio Rancho Public Schools are available through our partner, Kelly Education. You don't need prior teaching experience —just a desire to help students become the best versions of themselves. Don't miss out on the opportunity to join our team with a flexible schedule, great benefits, weekly pay and so much more.
Learn more about becoming a substitute teacher by visiting Kelly Education.
Rio Rancho Public School District welcomes the opportunity to place student teachers. The Substitute Services division of our Human Resources Department processes and assists all students wishing to be authorized to interact within RRPS as interns, observers, student teachers, etc. Our schools are site-based managed; therefore, the final acceptance of placement is determined by the building administrator. Please read over the Student Teacher Placement Process first.
Observations
The Substitute Services division of our Human Resources department processes and assists all students wishing to be authorized to interact within RRPS as interns, observers, student teachers, etc. Those students requesting the opportunity to complete observation hours at RRPS school sites must obtain a background check. Please contact Claudine Baldwin (claudine.baldwin@rrps.net) for information on obtaining a background check. The student is required to present proof of current enrollment in a program requiring observation ours. This document must be submitted to Claudine Baldwin, HR Specialist. The student will be provided a memorandum stating they have been cleared by Human Resources to complete observation hours. It will be the responsibility of the student to gain approval of individual building administration.
Student Teaching/Intern
The college or university will secure a placement with the school Principal. Students are not expected to arrange their own placement. Once placement is finalized, the Principal will inform HR of the placement, and the college or university will instruct the student to contact Claudine Baldwin, Substitute Services Specialist, to make an appointment to complete paperwork.
Substituting while Student Teaching
Before authorization to substitute (for cooperating teacher only) the students must:
Be authorized as a student teacher through RRPS

Contact Substitute Services: 505-962-1243

Provide official transcripts to HR

Provide a copy of the college or university policy allowing students to substitute while student teaching

Complete an application for substitute licensure (through the NMPED online licensure portal)

Provide the license payment of $50 to NMPED during the online application process
Background Check
Students must contact Claudine Baldwin for information on obtaining an FBI Background Check. The fee for the background check is $44. Once scanned, fingerprints will be submitted to Santa Fe DPS and then to the state FBI for processing. Once the background check results are received by RRPS, the student will be contacted and directed to the next step in the process.