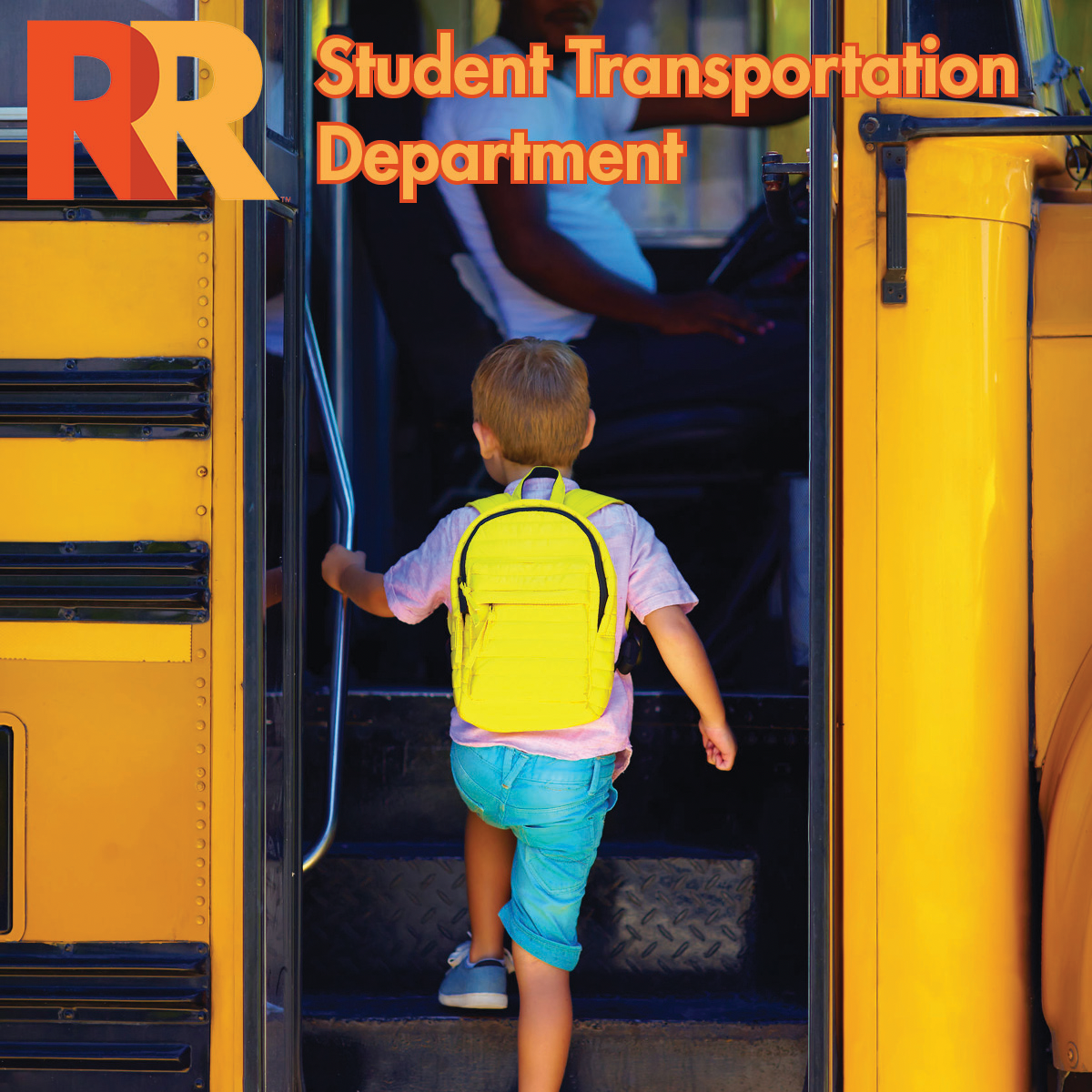 The Rio Rancho Public Schools Transportation Center is located at 821 Moccasin Dr NE in Rio Rancho. The facility may be reached by calling (505) 338-0078 or emailing DOST@rrps.net.
Lynn Carl
Executive Director
lynn.carl@rrps.net
Karen Ramirez
Director of Special Services
karen.ramirez@rrps.net
Tony Gonzales
Director of Operations
tony.gonzales@rrps.net
Should you need us for an immediate safety concern, please call RRPS Safety & Security at (505) 896-0667.
Student Transportation Department
Safe, efficient transportation for Rio Rancho Public Schools students in a growing community based on Trust, Caring, Respect and Knowledge

The Department of Student Transportation provides a vital service to students in our community. Our team of bus drivers, bus attendants, mechanics, logistical staff, administrative staff and others, all work together to ensure your child is transported to and from school in a safe and efficient manner.
BUS STOP INFORMATION FOR THE 2023-2024 SCHOOL YEAR IS NOW AVAILABLE
USERNAME: Child's Student ID# PASSWORD: Child's DOB ( No dashes. example: 07082008)
Transportation Information