2022 -2025 Strategic Plan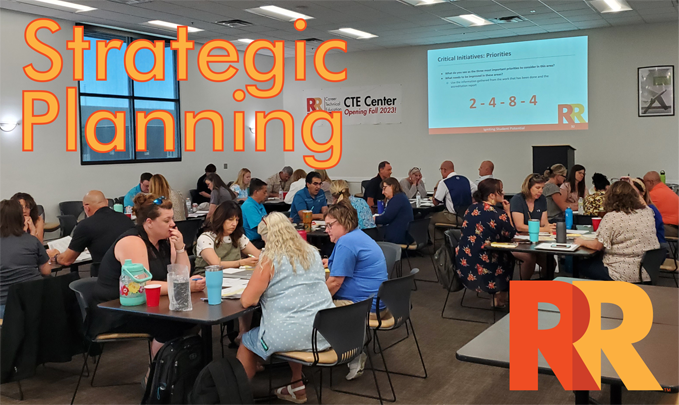 Over the summer, Rio Rancho Public Schools completed our comprehensive planning process for our 2022-25 Strategic Plan.
Throughout the development of the plan, we included diverse perspectives and engaged multiple staff members, students, parents and community leaders. With the help of our RRPS community, we were able to re-established our Profile of a Graduate which reflects our shared aspirations for our graduates, and identify our strategic direction and priorities for the next three years.
Our established strategic themes and objectives reflect the strong messages we heard throughout the planning process--recruitment and retention of high quality teachers; providing multiple opportunities that meet the diverse interests of students; and prioritizing the safety, mental health and well-being of all.
In addition to our work with the community, this past spring, Rio Rancho Public Schools earned system-wide accreditation by Cognia™, a nonprofit organization that provides quality assurance for schools, school districts, and education service providers. Earning accreditation from the Cognia Global Accreditation Commission means that the system and all of its schools are accredited, and that Rio Rancho Public Schools is recognized across the nation as a school system that meets Cognia Standards of Quality, and maintains a commitment to continuous improvement. Throughout this process, the accreditation team identified areas for improvement within our system. Those areas are also included in our strategic plan.
Rio Rancho Public School District is dedicated to graduating students who are responsible, ethical, and productive citizens equipped with a solid foundation for success.
Find and develop the potential in every student for their passion, growth and achievement.
Staff Excellence

Engagement and Innovation

Safety and Wellness

Operational Excellence