Forgot your PowerSchool Parent account password? Contact your school registrar here!
If you do not have a PowerSchool Parent account, you must create one. Parent PowerSchool accounts will be set up after the Stay at Home order is lifted. Please visit any of your children's schools to pick up access codes for all your students during the schools' regular summer office hours. Then follow the instructions under "PowerSchool" to create your account. You'll then receive notice when your account has been activated and you can click on "InfoSnap Student Registration" to enroll your student.

Please note Middle & High School students: You will still need to visit your student(s) school(s) in late July to complete the registration process – but if you've pre-registered/enrolled online, the process at the school will go much more quickly!
Please note: In 2021-22, parents of new students will receive their access codes to register for a PowerSchool Parent Account once school begins:

When you are enrolling a NEW STUDENT you will have to create 2 accounts. The first is your PowerSchool Registration account and the other is your Parent PowerSchool Portal account. The PowerSchool Registration account is only for your initial entrance to the school. If you are registering a returning student you must access your Parent PowerSchool Portal account.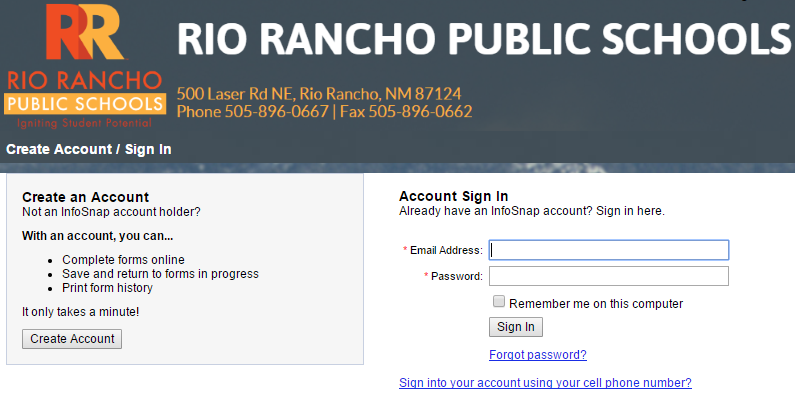 There is no access ID that is needed to create this account. To create a PowerSchool Registration account you will need an email address, first name, last name, and phone number.
You are able to access your student's registration information and upload documents or edit information that you have entered until you hit the SUBMIT button. Once you hit the SUBMIT button you would need to go to your student's school and speak with the Registrar to make changes to any information.

Once you have completed registration through InfoSnap, the registrar will create a record in PowerSchool to generate the Access Letter you will need to create your Parent PowerSchool Portal Account. (This will be done at the beginning of School for the 21/22 School Year)
You will need to visit your student's school and present a photo ID to obtain this letter.
This is the site parents and students can use to view student schedules, attendance, and grades (students in grades 6-12), and aids in student registration for students PreK-12).