Facilities Use Management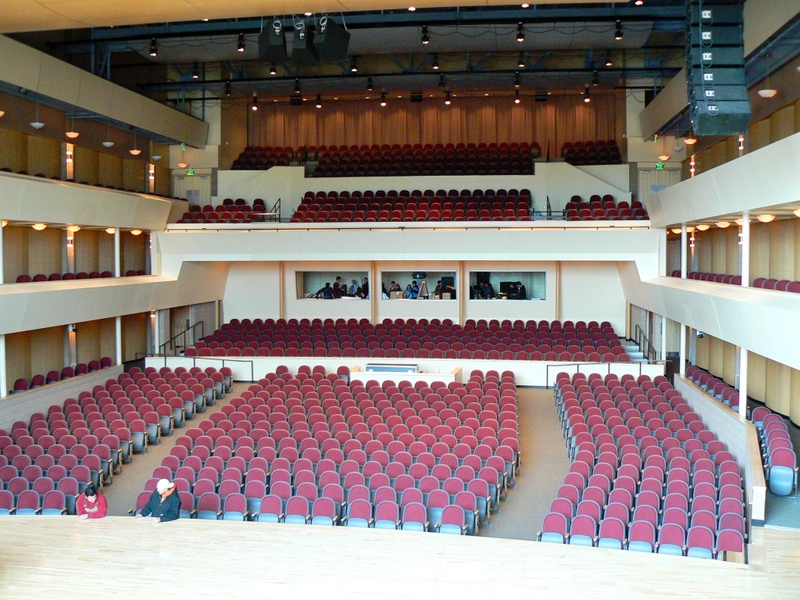 Facilities Use Frequently Asked Questions (FAQ)
RRPS opens its facilities to community organizations and businesses. Facilities are only available to rent when the rental doesn't interfere with school functions.
Q. What are the first steps to renting?
A. New Community Users need to create an account and request access to submit online requests. Once your account is approved, you can view the calendar and check facilities availability and submit a request to use a facility on a one-time, yearly or seasonal basis. Email the Facilities Use Specialist at facuse@rrps.net for further assistance.
Q. What happens after initial registration?
A. Community Users can request a rental through the Community Use portal, subject to approval by the school and the school district.
Q. Can I rent any facility I want?
A. No. If your event doesn't need a specific venue, you may be directed to a more appropriate one. For example, if you have a smaller audience you may be told the Black Box theater is more appropriate to your needs than the Concert Hall.
Q. Can I rent any equipment I want?
A. No. Certain equipment, because of value and fragility, is not available to be rented and therefore is not listed on the Fee Schedule. An example of this is the District's baby grand piano. It is never available for community use.
Q. Is insurance mandatory?
A. Yes. All facility users are required to provide either a Special Events policy for a one time use of facilities or a Tenant Users Liability Insurance Policy or TULIP. The "Certificate of Insurance" should include Rio Rancho Public Schools as the additional insured on the policy for the date(s) of use and the policy should be for $1 million, before the start of your event. The insurance certificate should be emailed to facuse@rrps.net
Q. Can I rent equipment from the District and take it to another facility?
A. No. Our resources can never be removed from District property under any circumstances.
Q. Is there a fee to use the facilities?
A. Yes. Charges vary by the type of facility being rented and the personnel needed for the event.
Q. Can a waiver for the facility cost be obtained?
A. Rarely. In June of 2015, the School Board approved a stringent set of criteria for waivers. An organization must meet all three of the criteria to obtain a waiver.
Q. What is the facility waiver criteria?
A. The organization must:
1. Be an RRPS-sponsored team or organization.
2. Be non-profit with NO fees charged to participants.
3. Fundraising only benefits RRPS students/programming.

If you believe your organization meets all three criteria Click here to submit your waiver request.
Q. Can personnel fees be waived?
A. No.
Q. What kind of personnel might my event require?
A. Custodians, Security, Site Administrator, Theater Techs. Not all events require all personnel types.
Q. Is there a consumable fee? (utilities, etc)
A. Sometimes although usually, those fees are part of the facility rental fee.
Q. How long does it take to get a rental agreement?
A. Approximately two weeks.
Q. Are all costs disclosed in advance?
A. Yes. You can either accept or reject the invoice when you receive it.
Q. When is payment due?
A. Ten days after the event if it's a one-time event. Seasonal or monthly events, payment is due the 10th of every month.
Q. How is payment submitted?
A. All payments must be submitted online via the Community Use Portal and a service fee of 3.95% will be charged by My School Bucks the service provider processing online payments for Facilities Use rentals.
Q. I'm having issues submitting my online payment who do I call for assistance?
A. If you are having technical issues within the Community Use Portal please call School Dude - 877-883-8337 Call into the support line and say you need help with making an online payment. The customer support team is available Monday -Friday 8am - 6pm EST. Email: support@schooldude.com Support responds to all emails within an hour.
If you are having technical issues with My School Bucks payment portal please call My School Bucks - 855-832-5226 Select option #1 The customer support team is available 7am - 7pm EST Monday - Friday. Email: parentsupport@myschoolbucks.com The customer support team will respond to your email within 24 hours of receiving the support matter via email.
Q. Who do I call with questions?
A. Facilities Use Specialist at 505-962-1282 or email at facuse@rrps.net