*NOTE: Testing services for staff, students and their household members will be available through June 24 at the RRPS testing site operated by PMG USA.
COVID-19 Testing for Students & Staff
Rio Rancho Public Schools has partnered with Premier Medical Group USA (PMG USA) to provide COVID-19 testing exclusively for RRPS students and staff.
The site, located in the parking lot of 333 NM-528 (the AMREP building/Fat Pipe location), in Rio Rancho, is only be accessible to students and staff for either symptomatic testing, close contact testing, Test to Stay Program testing or surveillance testing. PMG USA uses rapid antigen tests for surveillance testing and rapid PCR tests for symptomatic and close contact testing. All tests will use a nasal swab for collection.
Type(s) of tests available at this time:
Rapid PCR Tests - (Results in 2 hours) - For symptomatic individuals

Rapid Antigen Tests - (Same day results) - for close contact & surveillance testing. Also for

Test to Stay program Mon, Weds and Fri only
Testing for symptomatic students and staff will take place between the hours of 7 a.m. and 6 p.m. Monday through Friday, unless there are holiday hours in place. Holiday hours will be listed at the top of this page.

Antigen testing for Close Contacts and surveillance testing will take place between 7 a.m. and 6 p.m., Monday through Friday.

Antigen testing for the Test to Stay program is only conducted on Mondays, Wednesdays and Fridays between 7 a.m. and 6 p.m.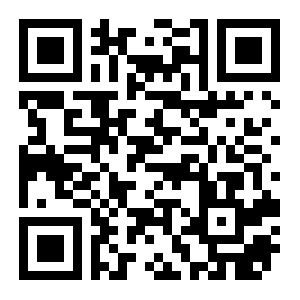 Online Registration is Easy
Simply follow these steps to register your child or, if you are a staff member, to register yourself, to receive a COVID-19 test at the new Rio Rancho Public Schools testing location. This site is being operated by Premier Medical Group USA (PMG USA). Online registration is required prior to arrival at the site.
Step 1: Scan the QR Code to the left with your cell phone QR code reader app or visit pmg.app.perseus.id/div/rrps

Step 2: Create an account/health ID and complete the online intake form for PMG USA. Please update your account each time you need to get a COVID-19 test with your symptoms and school/work site

Step 3: The system will generate a unique QR Code for you. Once you have your QR code, you may drive to the parking lot of 333 NM-528 in Rio Rancho (AMREP Building/Fat Pipe Location parking lot) between operating hours and show your QR code on your cell phone to be tested. This is a drive-through testing site, remain in your vehicle.
**Please be sure to update your account each time you wish to get a COVID-19 test. Doing so will allow you to update your symptoms and select the appropriate school or work site.
*Please note that the site can only test RRPS staff, students or their household members.
Finding Your Test Results
Follow these steps to check your test results or your child's test results:
Log into your PMG USA account and click on the "Status" button. If nothing shows, then move to step 2.

Click on the "History" button at the bottom of the page after you click "status" in your PMG account. If nothing shows, move on to step 3.

Check the NMDOH testing results web page at: https://cvresults.nmhealth.org/
If you do not find your test results after completing these steps, then they are not yet ready. Follow these steps again to check on your results at a later time or see other options below in the bullet points.