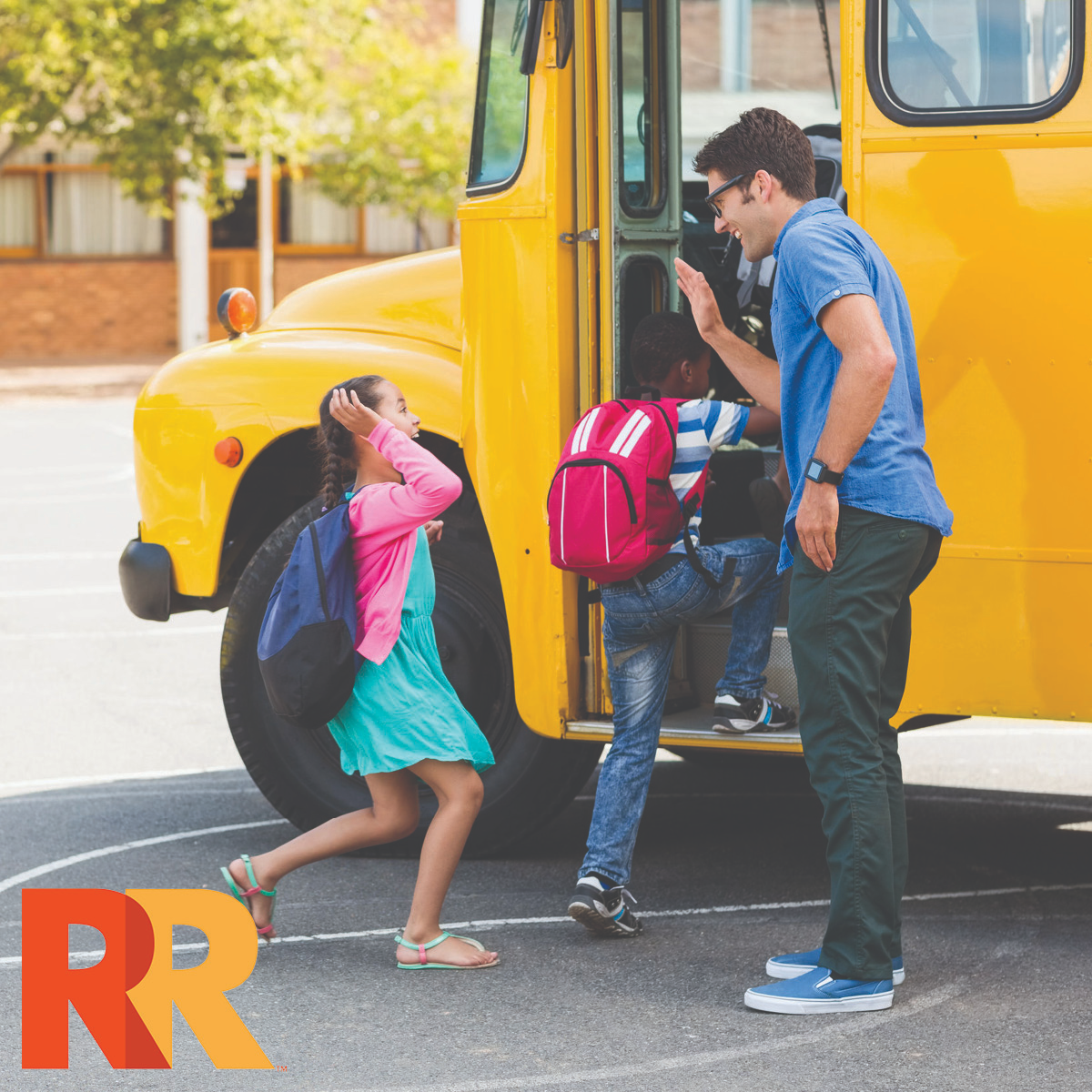 Looking for information not posted on this page? Contact the RRPS Transportation Department at (505) 338-0078 or email the staff at DOST@rrps.net
School Buses for Activities and Special Services
Special needs transportation and activities transportation can be provided by Rio Rancho Public Schools. Below you'll find more details about each type of transportation.
Special Services Transportation
Special needs transportation will be provided according to terms identified in a students Individualized Education Plan (IEP).
To learn more about IEP's or the Special Services Department, visit the Special Services web page.
Activities Transportation
The Rio Rancho Public Schools Transportation Department will provide bus services for school sponsored trips and activities.
The transportation of students to school-sponsored activity trips should be in school bus vehicles whenever possible. Only Rio Rancho Public Schools students, sponsors, and chaperones will be transported on school buses for school-sponsored activity trips. A school bus must be used any time the school-sponsored activity involves more than eighteen (18) passengers or would require more than two school-owned vehicles to transport passengers to the same destination.

In order to promote the safe transportation of students, the use of school-owned vehicles should be on a limited basis. If a school-owned vehicle is used, the following criteria must be met:

The rated capacity of the vehicle is nine or fewer.

The sponsored activity involves eighteen or less passengers.

The sponsored activity will require only two school-owned vehicles to transport students to the same destination.

A signed release from the parents/guardians giving permission for the students to participate in the activity and to ride in a school-owned vehicle must be obtained by the sponsor

Required documentation must be submitted to the school site administration and to the Department of Student Transportation (DOST) prior to the activity.